How to extend the 30-day limit of Windows Vista trial version up to 120 days


If you do not activate Windows Vista, you will be transitioning to a 30-day limited-time trial (no functional restriction), but there is a way to extend this trial period up to 120 days, I tried it. It does not use software that cracks somewhere, it is only a matter of using commands that Microsoft prepared from the beginning, so there is no particular problem.

The procedure is as follows.
Extend Windows Vista Trial to 120 Days :: the How-To Geek

Coding Horror: Extending The Windows Vista Grace Period to 120 Days

Use Vista without activation for 120 days

First let's check the current remaining number of days. Right click on the "computer" icon on the desktop and select "Properties", there is "Windows activation certification" at the bottom, and the remaining days are displayed here. It is 19 days remaining.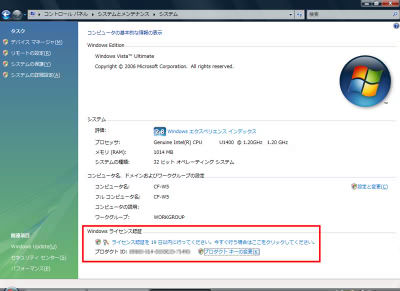 Let's actually extend the trial period. Since it is necessary to execute this command with administrator authority, we will proceed on the assumption that we are not logged in as administrator below.

step 1:
Click the start button and enter "cmd" in the search field entered "Start searching" (note that you do not press the Enter key here)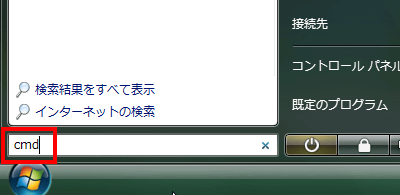 Step 2:
Then the search results will come up in the upper direction, right click and click "Run as administrator"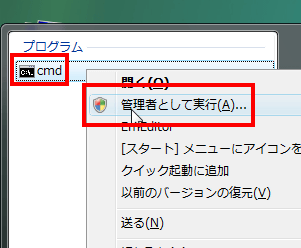 Step 3:
At the command prompt, enter the following command and press Enter
Slmgr-rearm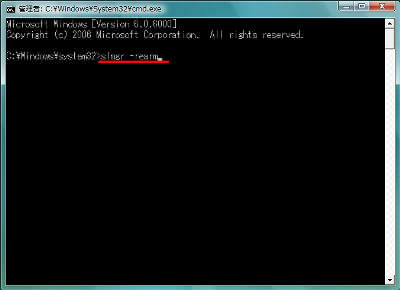 Step 4:
After waiting for a while, such a dialog will be displayed, so click "OK"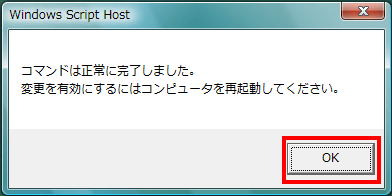 Step 5:
Return to the command prompt and type "exit" and press the Enter key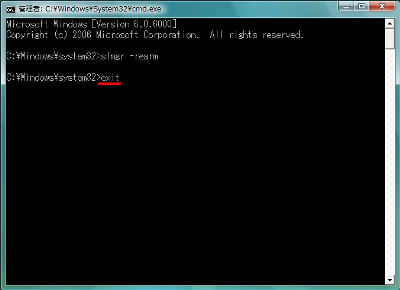 Step 6:
Click the start button, click the right triangle mark and click "Restart"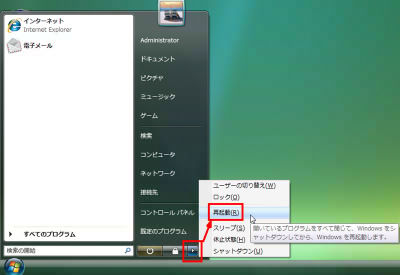 Step 7:
After rebooting, right-click on the "computer" icon on the desktop and select "Properties" to confirm. It surely has been extended to 30 days.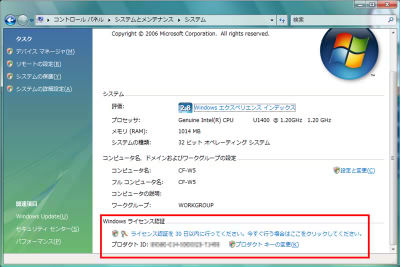 Since this command can be used up to 3 times, it means that it can be extended up to 120 days by saying that the first 30 days + 30 days of extension + 30 second extension + 3 extension 30 days = maximum 120 days That's it. This command is clearly stated on the Microsoft site properly.

Windows Vista Volume Activation 2.0 Step-by-Step Guide

The client can return to the initial activation status for the current license by using slmgr.vbs with the -rearm option. This option resets the computer's activation timer and reinitializes some activation parameters such as the unique computer ID of the KMS client (also called "client machine ID (CMID)"). The number of times this process can be repeated is limited, and it depends on the number of times sysprep / generalize was executed when creating distribution media. The maximum number of rearms is three. Administrator authority is required for rearm.
In fact, I have not seen it with this eyes, but when the trial period expires, it will become impossible to start other than Internet Explorer, and it will be switched to the restricted mode where re-login is required every hour.