Open restaurant on the 63th floor of the building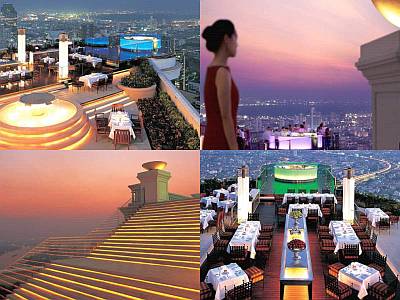 The open-air restaurant of the highest floor of the world on the 63rd floor of the second tallest building "State Tower" in Bangkok. It is a realistic fantasy landscape due to the illuminations that were set up in various places and the prospect from that height.

It is a unique hot summer country in winter, is not it?

Details are as below.
This store is a Mediterranean restaurant "Sirocco" in the restaurant group "The Dome". Official site is from the following.
The Dome Bangkok

A landscape that is about to appear in the game.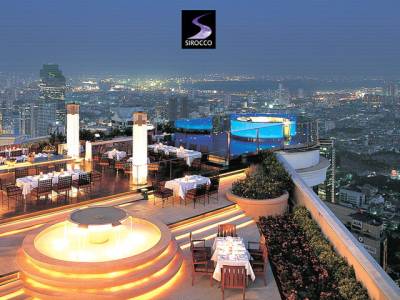 The stairs are also lighted up.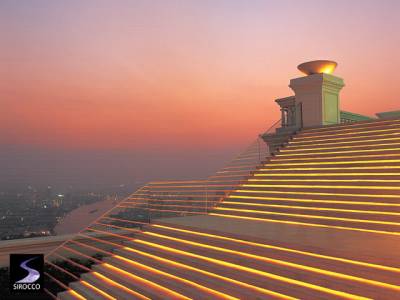 A shining bar table.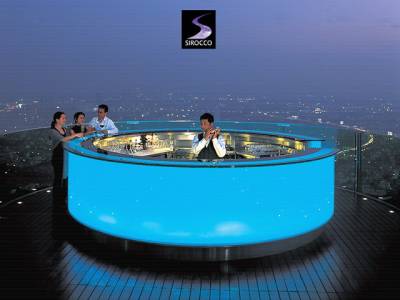 It seems that you can also change the color. yellow.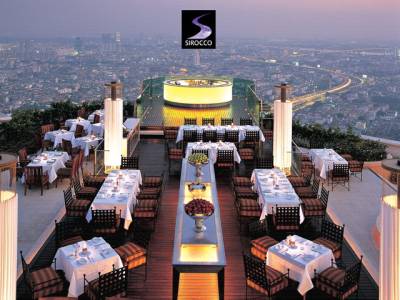 purple.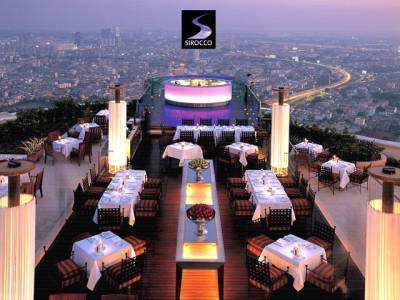 green.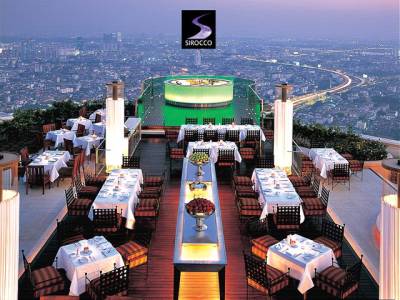 A strange landscape as if it had been synthesized.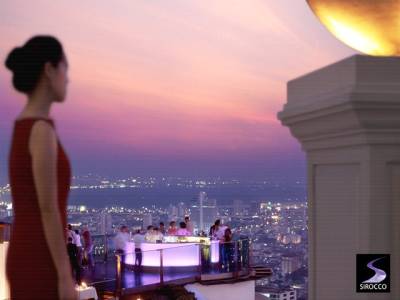 A movie showing the state of the restaurant.
YouTube - Bangkok State Tower - The Dome - Sirocco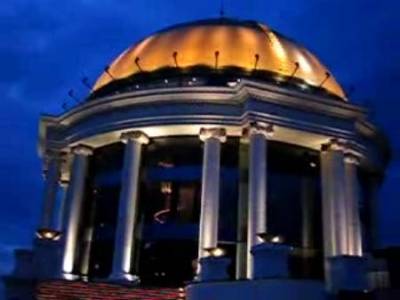 The atmosphere changes again at night.
YouTube - Sirocco / Sky Bar 2006