The end of talks between YouTube and 23 Japanese copyright organizations, what will change in the future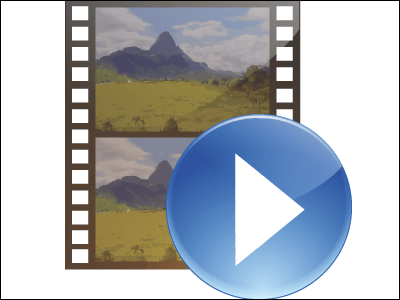 YouTube CEO Chad Hurley, Chief Technology Officer Steven Chen, YouTube legal representative, and Google from David Eun came to Japan on February 6 (Tuesday), 2 from 2 pm to 4 pm We held a private meeting in Tokyo for a while and promised to display Japanese notice of infringement of Japanese infringement for Japanese users using YouTube.

Besides that, regarding the matter requiring the registration of the address and name etc. issued by JASRAC etc. as essential for uploading, it is possible on the system basis at present but it is tough. Also, regarding invalidation of user accounts uploading copyright infringing content, we have deleted user accounts that violated 3 times, so we said that they have already responded as they are.

Up to this point, as already reported in various news reports already, let's look at other important points.
First off. If you read the following two, you can understand the content of the interview at this time in general.

YouTube and Japanese rights holders have talks and drafts "Continue to discuss"? Internet - Latest news: IT-PLUS

YouTube detailed information - what they talked about in consultation (MYCOM Journal)

Details have already been reported overseas already. It seems that information different from Japan flows.

ITworld.com - YouTube offers concession to Japanese copyright group

According to the article of ITworld.com, only the Japanese side came out at a press conference after the talks were held, and the important YouTube and Google did not comment on anything, and on a taxi that had kept him waiting He said he left behind the pace and the interview place and ran away. According to a simple statement later by YouTube, we confirm the responsibility of respecting copyright and express our appreciation for setting up a meeting place for this meeting. From Wednesday it seems that we will talk about business by going around various broadcasting companies. Where do we talk?

Also, in the summary that YouTube mentioned during the talks, YouTube explained that it is developing a system to scan the contents of the uploaded movie and check whether it is a copyright-infringing content, this system was previously described as GIGAZINE But reportedA system that earns reward according to the number of views of movies uploaded to YouTubeIt is developed as a part of the system, which is not required by the Japanese side, but as a result it will be the same thing. In other words, copyright infringing content can not be uploaded if this system is running.

Also, when the system paid for this remuneration is in operation, registration for linking with an account such as a real name or an address to receive the remuneration becomes indispensable, and it is strange that the registration of the real name and the address It is in a form that meets the request that I want you to obligate.

At this time still one third of all YouTube traffic is from Japan. YouTube himself stated in the past that it is not targeting Japan,Google bought YouTube for $ 1.65 billion last NovemberIt seems that the policy has changed.
in Note, Posted by darkhorse