Windows Vista Upgrade Advisor "Japanese version will be checked for compatibility with Vista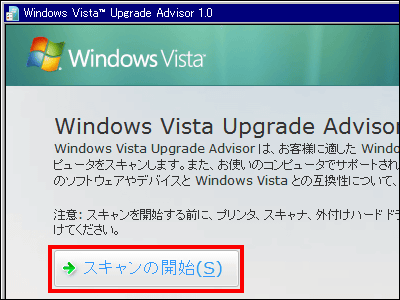 Although it is "Windows Vista Upgrade Advisor" that can check how much my computer is compatible with Windows Vista, Japanese version seems to appear on the day that Windows Vista was released. Every message is in Japanese, so you can try it with confidence even for those who say ...... so far English version.

That's why I actually installed it. Download from below.
Microsoft Windows Vista Upgrade Advisor

Click on "Download Windows Vista Upgrade Advisor" on the right to start the download.

Click on it to start the installer.

Click "Run"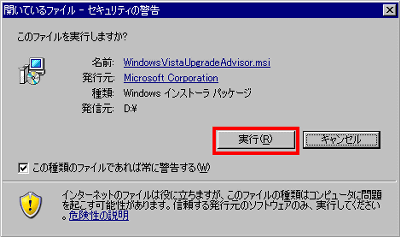 Click "Next"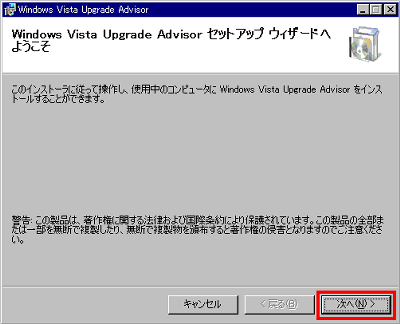 Please check "I agree" and click "Next"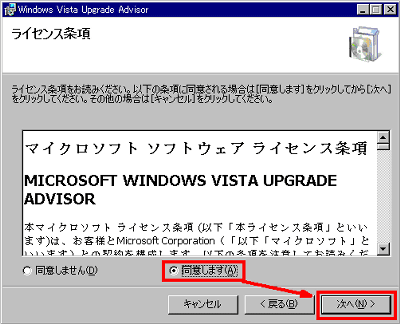 Click "Next"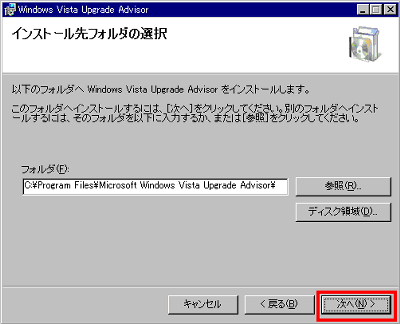 Click "Next"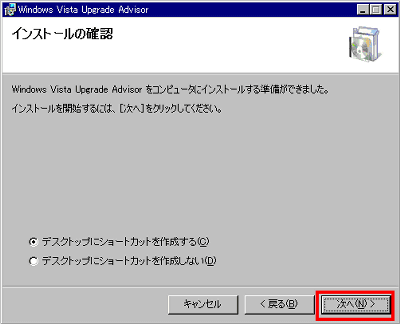 Wait for the installation to finish



Click "Close"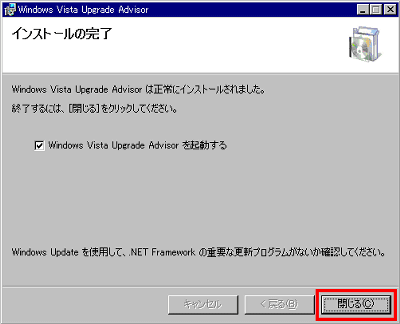 Click "Start Scan"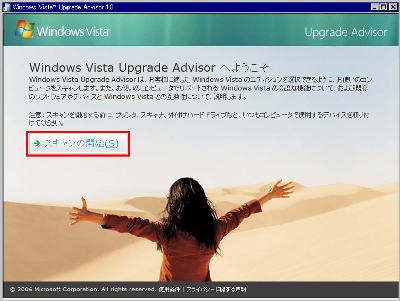 Wait for the scan to finish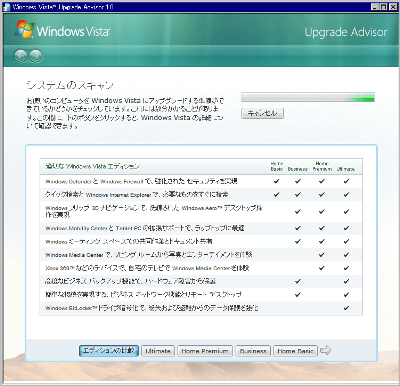 Click "Show details" when scanning is completed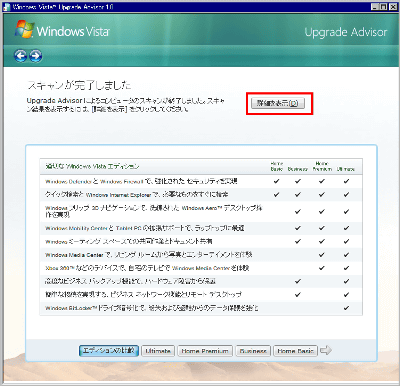 The edition of Vista recommended for that personal computer is selected. For this personal computer, it is "Home Basic". It is also possible to choose for other editions. For now, click "Show details"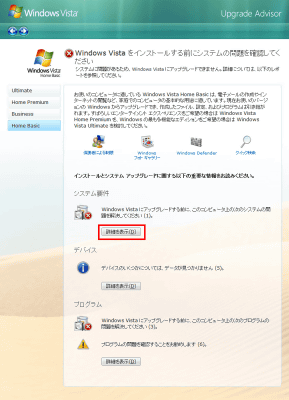 The problem on the system seems to be that there is little free space. It seems that there is no problem with CPU and memory.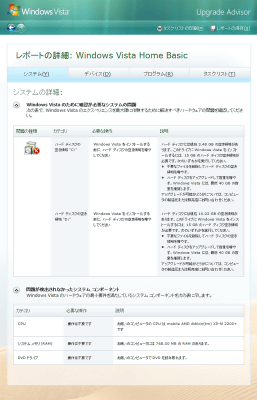 Devices, that is, printers and scanners. There seems to be some unknown things about them. Let's investigate separately. In general, drivers compatible with Vista are getting out.




This is a problem with programs already installed. There are many problems if it is anti-virus software or system type utility.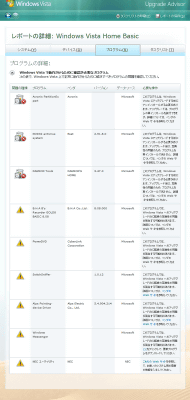 At the end you can see the task list and you can see them all at once. Click "Save Report" to make all of this result into one file, and it will become easier to look back on later.