Heli Invasion II to reinforce weapons and repel helicopters and soldiers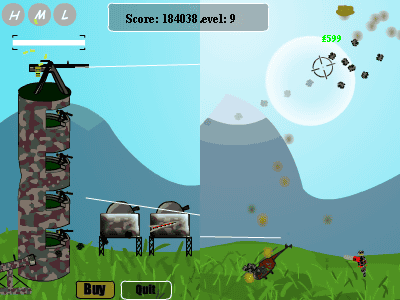 Using a gun on top of the tower, it is a game that repels helicopters and soldiers. Since you get money when you repel, you can use it to steadily strengthen your weapons. Rather, if you do not strengthen you can not survive the second half.

Access is from the following.
Heli Invasion II - Flash Arcade Games

title screen.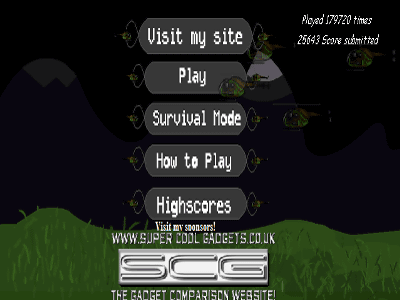 The game screen looks something like this. You will operate the gun above the left tower. Shooting with mouse click. The lower 4 guns can be used by buying gold for purchase.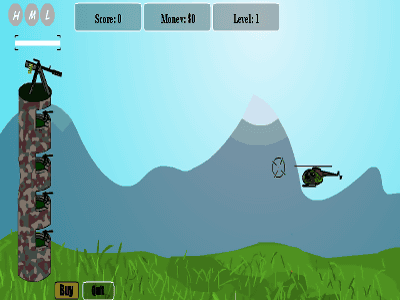 Enemies are helicopters and soldiers, as the level goes up, various kinds of helicopters and soldiers will appear.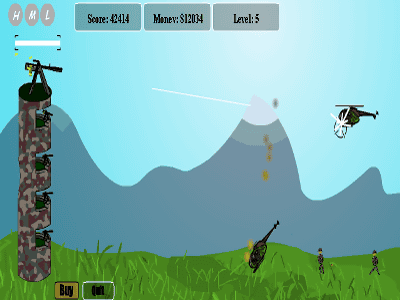 On the lower right is a soldier equipped with a rocket launcher. Perhaps the most annoying thing is this guy.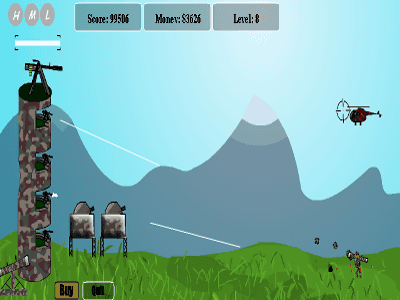 We also have equipment. Helicopters are no longer enemies when they come around here.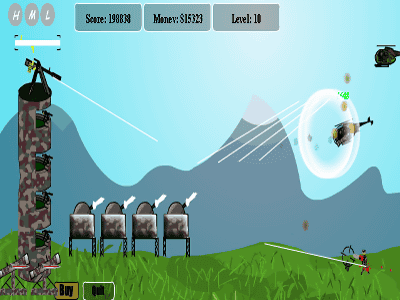 List of items that can be purchased. The left column repairs the tower, purchases additional guns, purchases anti-aircraft missiles, purchases anti-aircraft guns. Shorten the shooting interval and attack power of the main gun and added gun in the middle respectively. The one on the right is those of anti-aircraft missiles and anti-aircraft guns.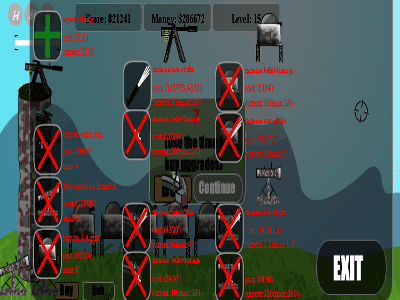 I can go as far as level 17 or so, but it will be game over there. As you can see, the helicopter can be shot down at the moment when it appears, but the soldier who appears with straw sometimes can not beat the guy who entered the offensive posture because they are overlapping each other. Especially for those equipped with rocket launcher, long range, so let's go as fast as possible.