"FLV Online Converter" to convert YouTube to various formats without degradation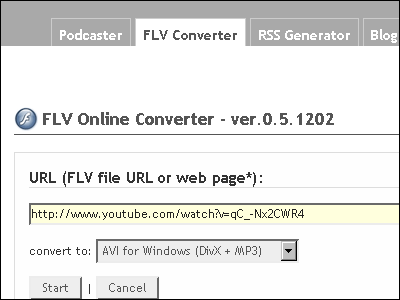 It is a free online service that can be downloaded as an AVI file of DivX + MP3 by lossless conversion of degradationless FLV format movies used on YouTube.

In addition, you can extract only MPEG4 + MP3 MOV format, MPEG4 + AAC MP4 format (available on iPod and PSP), 3GP format available on mobile phones, or audio only with MP3. All these tasks are available on the browser only. Moreover, there is no deterioration in conversion process, conversion speed is extremely fast.

The usage and the mechanism of lossless conversion are as follows.
Vixy.net: Online FLV Converter: Download online videos direct to PC / iPod / PSP. It's free!
http://vixy.net/
※ 2011/02/18 As the domain was invalidated at 21:01 and it was taken over, it became a site of another software, so I disconnected the link.

First, paste the YouTube address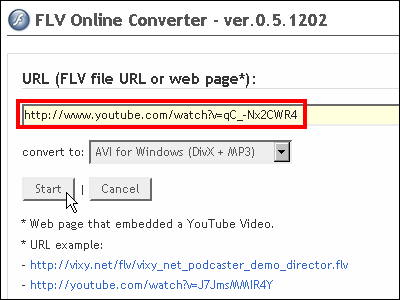 Choose the format to convert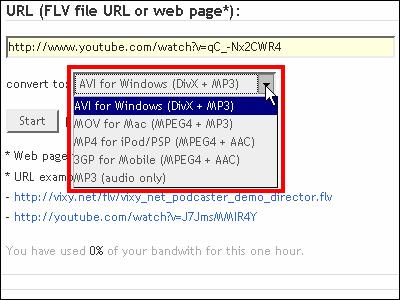 Click "Start" button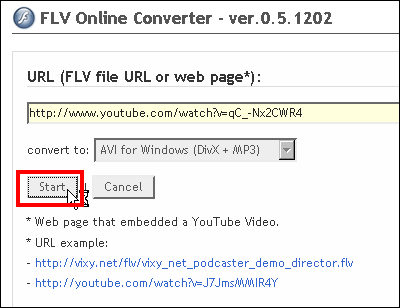 The time required for movie conversion of 1 minute 1 second length is only 10 seconds. If you save it the other way around OK.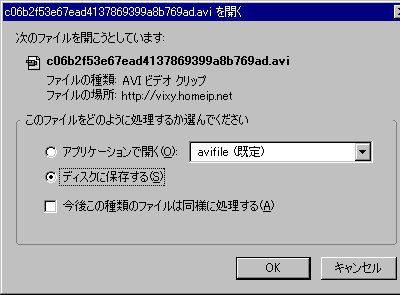 Also, in case you can not download automatically, a download link will also be displayed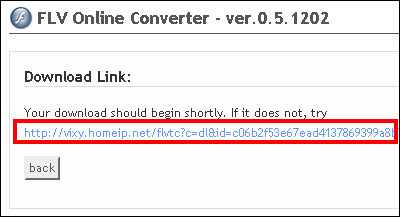 So the secret of what kind of mechanism is performing this fast lossless conversion is written below.

Vixy.net >> Blog Archive >> FLV Lossless Converter Technical Overview
http://vixy.net/blog/archives/42

Since FLV is H.263, it seems that conversion to MPEG4 only absorbs the difference of Bitstream, but it is very wonderful to realize that.