I tried delicious "fried meat" delicious "Nissin Kitty GooTa Miso Meat Noodle"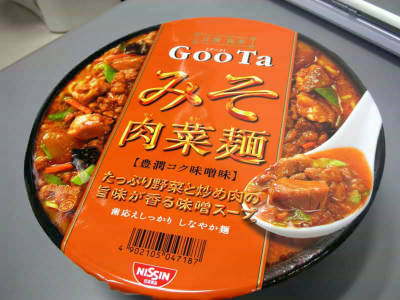 New product of GooTa series released nationwide from Monday, November 27, 2006 "Nissin Kitapato GooTa Miso Meat NoodlesI bought it because it arrived at a convenience store in the neighborhood immediately.

This soup is based on red miso and it seems to be garlic oil and red peppers · peppers' spicy rich miso soup. I am looking for more than anything but fried meat that is included as a ingredient. It is quite elaborate this time, it seems that after frying the garlic and stirring the garlic, after having garnished the fragrance, stir-frying out fragrance and umami.

That's why I started cooking.
Contents is like this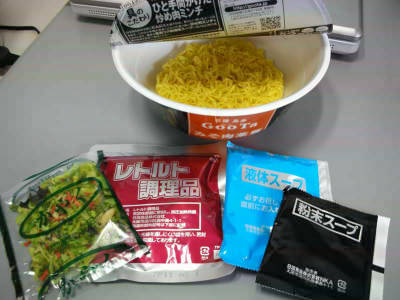 As this name suggests, there are quite a lot of equipment this time. Although the amount per single item so far is large, it is in the opposite direction to the item with few types.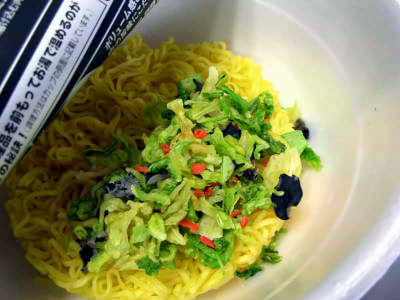 Put soup and ingredients in hot water and warm it in advance.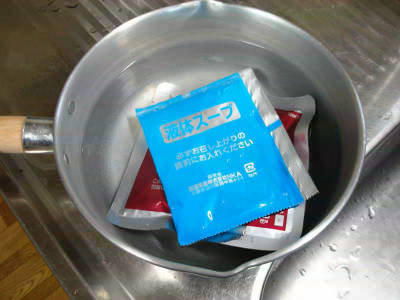 Pour hot water and wait for 4 minutes. If you look closely, this hourglass will take up to 5 minutes ... .... Since it can not be helped, it is stupid with the needle of a normal clock.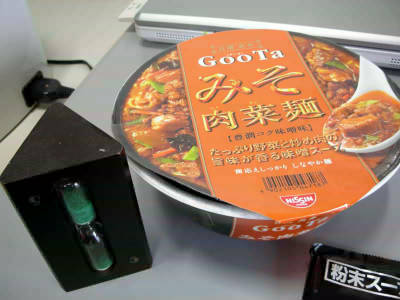 After 4 minutes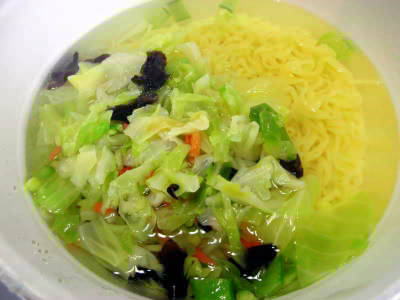 Mix powder soup and liquid soup and mix it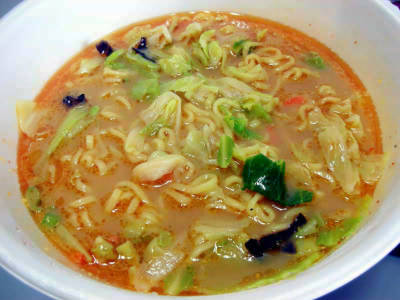 I put in the item that is the main feature of this time there, it seems to be quite delicious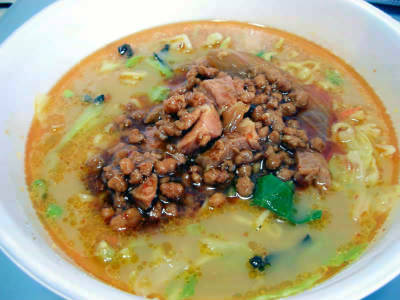 The back of the lid is insisting on how much time and effort was spent. Expect great.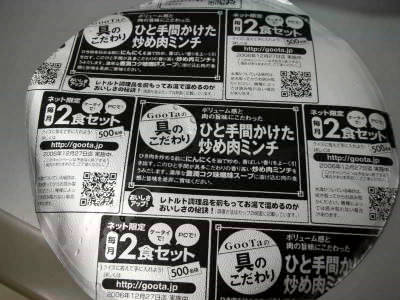 Although it is the impression that I tried to eat actually, since it is hardly spicy, although it is spicy, it is a level where there is no problem even for those who are not good at hot objects. Rather, the flavor of miso has been complemented and you can see evidence of considerable ingenuity. The ground minced meat is very fragrant, yet it is juicy. The amount of vegetables is also large, and it looks like a lot of miso soup. The recent GooTa was a stroke that can not deny the feeling like "somehow", but this time it is a dish that can be eaten with confidence. Instead of having a tremendous oodoruki, I am back to the level of "You can be satisfied with this." As a matter of course, the level of satisfaction is higher for the slightly rich feeling, this.