"Was a USB mouse or mouse" that warms the palm of your hand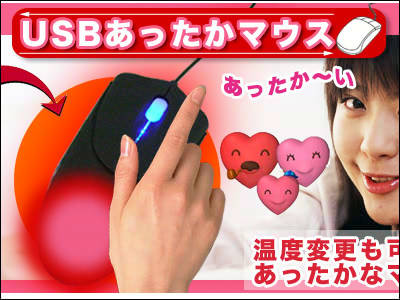 Even in a room with heating, it is often that you do not want to touch since the mouse is cold enough. But this "things USB or mouse" is warm because the mouse itself is warm.

Details are as follows.Rare Mono Shop: USB was there or mouse

This mouse that is likely to be a strong ally in winter, it seems that the built-in electric heating section warms up and warms the palm just by connecting usual USB. Temperature adjustment is also possible properly. It is on sale at 2980 yen including tax from Sankoreramono shop.

TogetherThere was USB or glovesWhenThere was USB or slipper DualIf equipped with it is perfect.