A game made with Flash, this time "Super Smash Flash"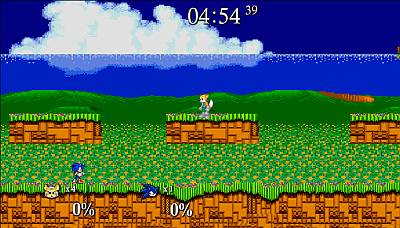 A game Sonic Fan made in Flash before "Ultimate Flash SonicAlthough it introduced, it is the Smash Brothers version this time.

Details are as follows.Newgrounds presents: Super Smash Flash

For the moment, only the original character of Nintendo comes out to the original Smash Brothers, but Megaman (American version Rockman) and Sonic characters come out in this game. What is this.

1P mode, battle mode and various modes are prepared, but it seems to be stiff.
in Game, Posted by darkhorse_log