Limited sale from "Mos Burger" "Fish Marinade Burger"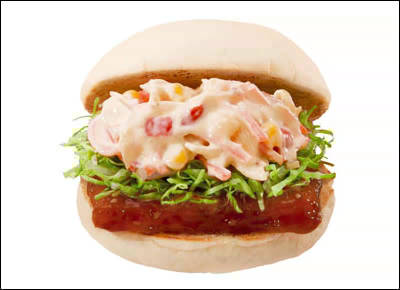 It is a burger using vegetables and sweet vinegar, it seems to have arranged 'fish burger'.

It is 330 yen including tax released from September 1 (Friday) until late October.

Details are as follows.
Moss food service, limited edition "fish marinade burger" using vegetables and sweet vinegar

The original "Fish Burger" is a classic menu that has been released 30 years ago (April 1972). It is said that it was from that long ago ....

So, this new product is a marinated salad dressed with sweet vinegar sauce, carrots and onions, which Yuzu has served with fish fries, and dressed with cabbage shreds. For white fish, there is no light white scarp, use hoki with a relatively low fat content. Bread seems to use white bread with moist and moist texture exclusively for this menu.

It seems to be quite brilliant and tasty, but the difficulty is that there are no MOS burger in the neighborhood ... It is like being out of the delivery service area ....