Various patterns are drawn when moving the mouse "LineTo experimental"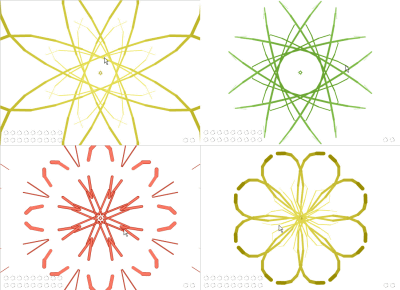 I do not have any productivity, but I will forget the passage of time and move my mouse. Feeling like a kaleidoscope. At first glance, seeing the interestingness of this Flash if you try it.
DeviantART: LineTo experimental by ~ Volcanic-Penguin
http://www.deviantart.com/view/14080073/

When you move the mouse around it, the pattern changes like a kaleidoscope properly. Click on the circle on the bottom left to change the pattern further. Also, the circle on the lower right can shape the particle shape and thinness, and also reverse the background color.

GURGERRIN.
in Note, Posted by darkhorse_log