Photograph of installation and setup work for 3000 iBooks in 3 days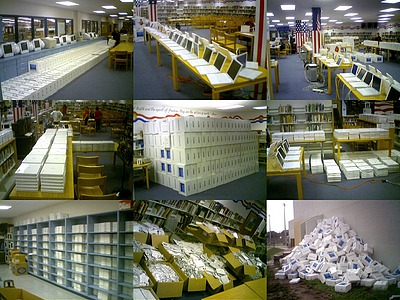 It seems that he had to install and set up 3000 3000 iBooks in just three days to deliver to high school. Since the image was taken with a mobile camera, the image quality is not good, but the situation of the fierce battle is transmitted.

Details are as below.
Jaron Brass-Gallery-1 to 1: Miramar High School
An iBook in a cardboard box.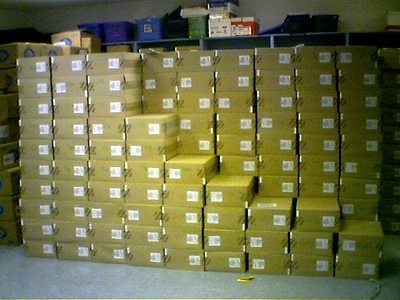 An iBook cosmetic box taken out of a cardboard box.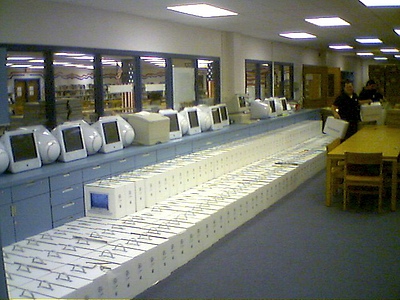 Work landscape.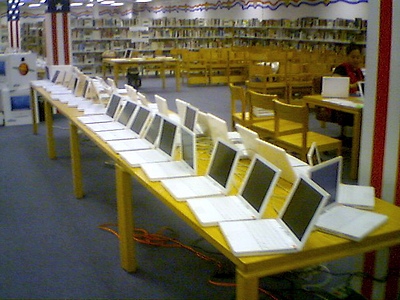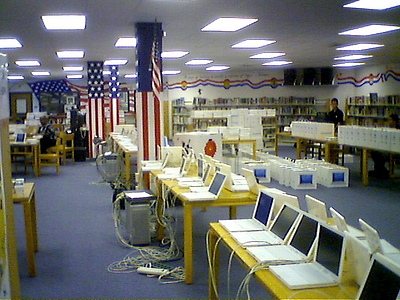 The cable is amazing even though it is an iBook.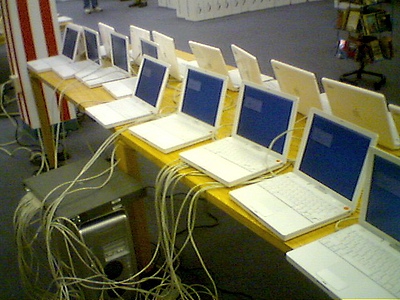 A pile of stacked iBooks.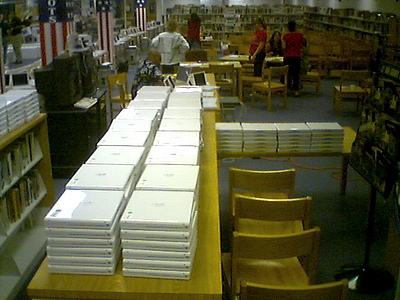 Boxes of iBooks piled up awkwardly.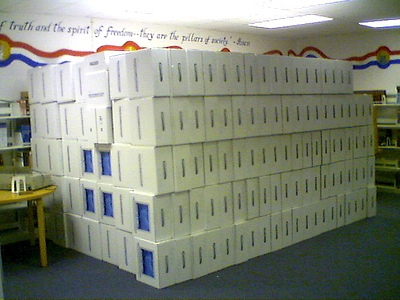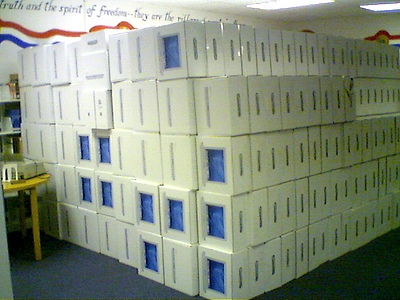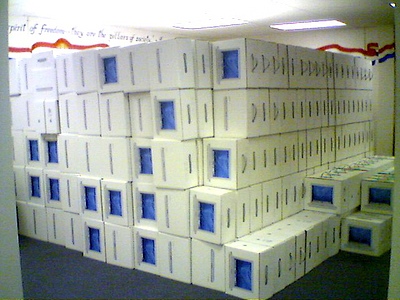 I wonder if there is no place to put it on the floor.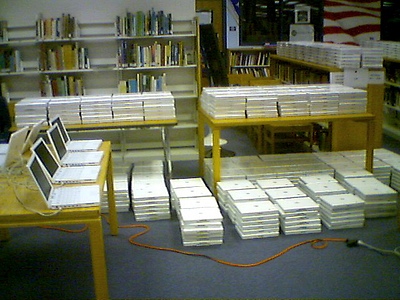 Since the setup is completed, I will carry it to the shelf.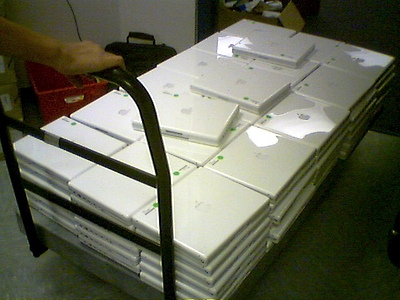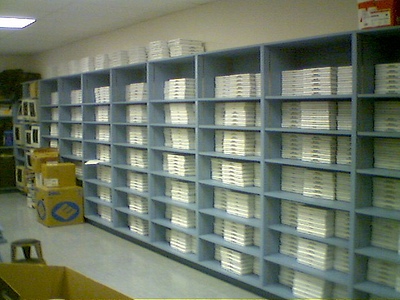 Accessories such as adapters and installation disks.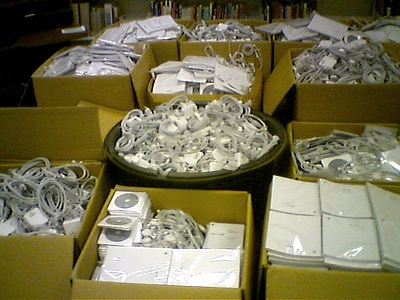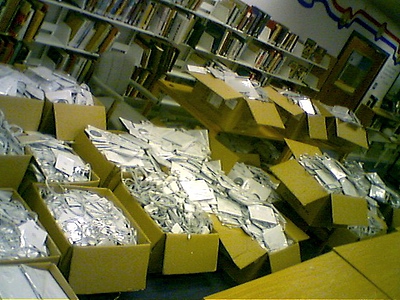 An empty box that was thrown away.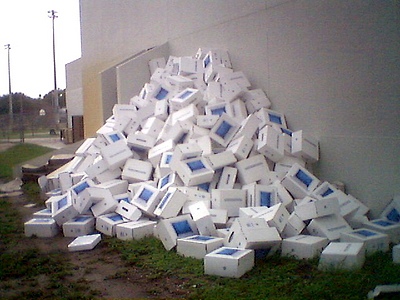 in Note, Posted by darkhorse_log