"Google Mars" to display the map of Mars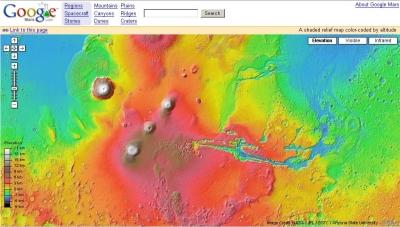 I was wondering what a joke is, but it was true.

Google Mars
http://www.google.com/mars/

after,http://www.google.com/mars/about.html#earthaccording to,
It seems to be offering the ability to browse in 3D using Google Earth.

I can play Mars exploration earlier than NASA.

By the way this is a Google Mars version logo image in the past
http://www.google.com/logos/mars06.gif

This is familiar Google Moon
http://moon.google.com/

When it gradually expands, it finally becomes cheese.
What does Google do together to make this kind of thing happen?