Amazon's Free Music Streaming Service with Ads Available to Users of Alexa Devices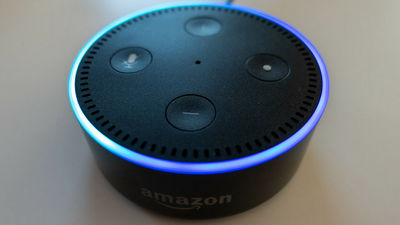 by
Mack Male
The other day, it became clear that
free music streaming service with advertising
by Amazon will be provided to users of devices equipped with voice recognition assistant Alexa such as smart speakers and Amazon Echo.
'Alexa, play music'
https://blog.aboutamazon.com/entertainment/alexa-play-music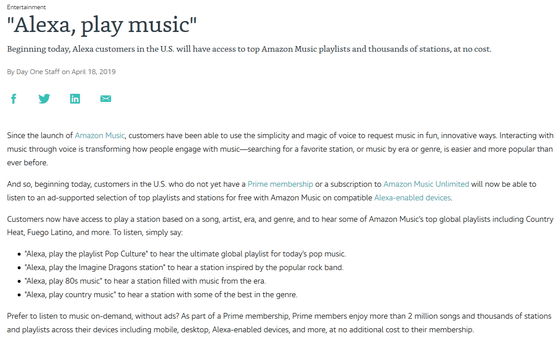 Amazon offers Prime Music, a service that allows over 2 million songs to be listened to for prime members , and Amazon Music Unlimited, a service that allows over 50 million songs to be listened to on a flat-rate basis.

The free music streaming service with advertisement starts for the people who do not use any of the above services, and the condition of use is that the terminal equipped with Alexa is used.

With this command, Alexa will play the music according to the instructions, such as 'Play playlist of Alexa, 'Pop culture',' and 'Play Alexa, 80's music'.

The service will be available today for users in the United States from 19 April 2019 (Fri). It is not clear at the time of writing the article whether it will be provided in Japan or if it will be.