Sagami Railway unveils the new series '12000 series', the front image is Nozomi's 'Lotus port'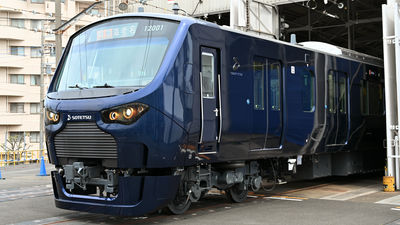 On March 28, 2019 (Thursday), a major private railway and
Sagami Railway
linking Yokohama and Ebina and Shonandai unveiled a new model '
12000 series
' at the Kashiwadai Vehicle Center. This vehicle was developed for the
Sotetsu-JR direct line
scheduled to open in 2019.
Arrive at Sagami Railway-Kashiwadai Station


The Kashiwadai Vehicle Center is located adjacent to the station.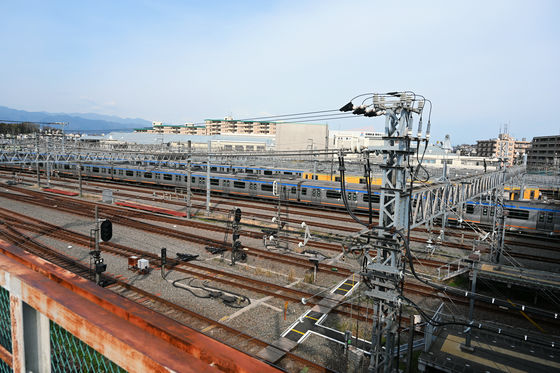 The steam locomotive, which is quietly stored near the entrance, is the type 3 used by the Shinnaka Railway, the predecessor of the Sagami Railway. At the rear there is also connected a twin axle carriage 24 of the Shinnaka Railway.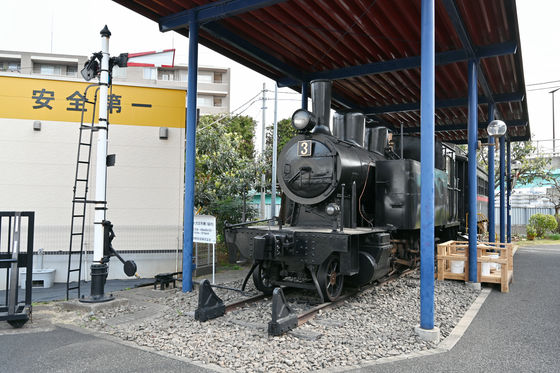 A press conference was held prior to the announcement.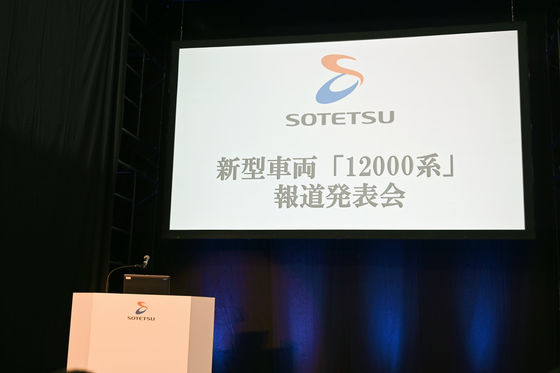 The Sotetsu-JR direct line will open in the second half of fiscal 2019, and the Sotetsu-Tokyu direct line will open in the second half of 2022. As a result, Sotetsu will obtain the long-awaited Tokyo direct route.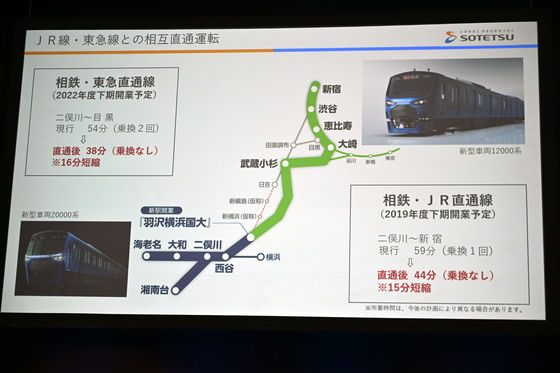 After this, the real thing was unveiled at the vehicle center. 7 organization is manufactured, and operation starts from April 20 (Saturday) prior to the opening of the direct line.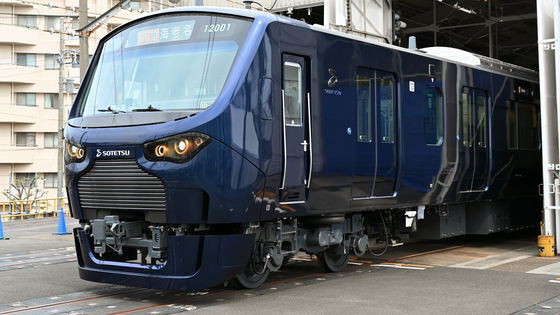 The left is the 20000 series operated by Sotetsu and Tokyu direct lines, and the right is the 12000 series for Sotetsu and JR direct lines.