"GANTZ" Osaka edition full 3D CG animation movie "GANTZ: O" public information video release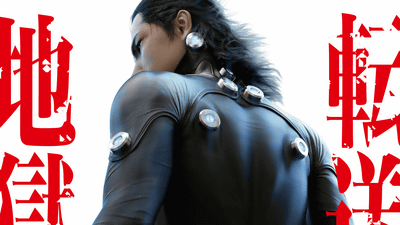 As a new project of Okuya's SF action manga "GANTZ", Osaka edited "GANTZ: O(Gantz: Oh) "title will be converted into a full 3D CG animated film. Its main visuals and specials video have been released.

GANTZ: X | Ganz Official Site
http://gantzx.jp/

GANTZ: O | Gantz: Official Website
http://gantzo.jp/

The main visual is like this, "Forwarding destination, hell.The catch phrase of "is attached.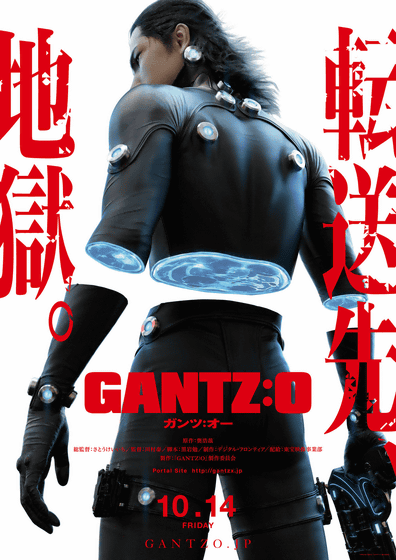 "GANTZ" is a SF manga by Oku Hiroya serialized in the weekly Young Jump from 2000 to 2013. People who were supposed to be dead were gathered and talked about fierce deaths with the mysterious "stars", this time the movie "Osaka" is a popular episode among them.

"GANTZ: O" special information - YouTube


The director worked on TV anime "TIGER & BUNNY" and the movie "Saint Seiya Legend of Sanctuary"Sato Keiichi, The director is "APPLESEED" CG directorYasushi Kawamura. Screenplay will be active in "ONE PIECE FILM FOLD" and "LIAR GAME"Kuroiwa. Animation production is a live-action movie version "GANTZ" series Digital Frontier who was in charge of VFX.

Original authors Hiroya Oku commented that "I am looking forward to the world probably." The movie is released October 14, 2016.

◆ Staff
Original: Hiroya Oku
Overall Director: Sato Keiichi
Director: Yasushi Kawamura
Screenplay: Tsutomu Kuroiwa
Production: Digital Frontier
Distribution: Toho Imaging Department
Production: "GANTZ: O" Production Committee
Official HP:http://gantzo.jp
GANTZ portal site:http://gantzx.jp
© Hiroya Oku / Shueisha · "GANTZ: O" Production Committee