We decided that the Google Calendar Reminder feature will also be implemented on the web version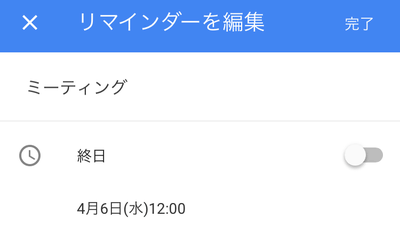 If you use a web browser or a special application, an online calendar service that can synchronize appointments from any device such as PC, smart phone, tablet,Google Calendar"is. Such Google Calendar will be notified of the schedule from December 2015 "Reminder functionAlthough it was implemented, the same function was available only for iOS and Android applications. However, it became clear that the reminder function can be used also in the web version, that is, Google Calendar which can be used from the web browser.

Official Gmail Blog: Reminders come to Google Calendar on the web
https://gmail.googleblog.com/2016/04/reminders-come-to-google-calendar-on-the-web.html

Until now, you can see how the reminder function that could only be used with the mobile application is read by reading the following article.

"Reminder function" appears in Google Calendar so that it keeps displaying every day until the task is completed - GIGAZINE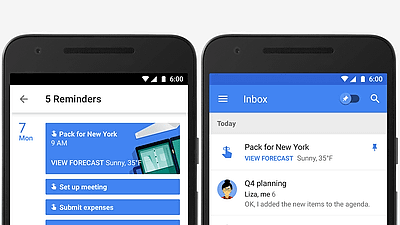 With the web version of Google Calendar that implements a new reminder function, it seems that the unfinished reminder will continue to be displayed at the top of the page. In addition, you can manage reminders created by the application on the web version, and vice versa, you can also manage reminders created on the web version with the application. In addition, Google said that this function will be implemented from this week.

So I immediately opened the web version of Google Calendar and checked if the reminder function is implemented.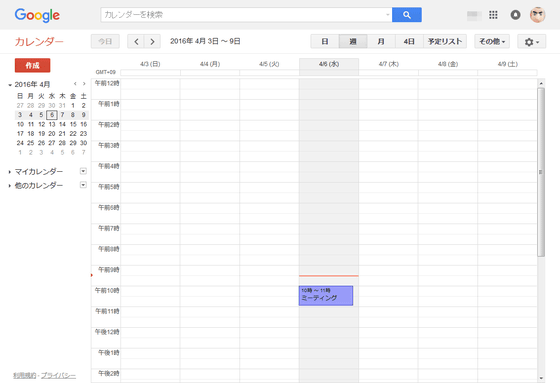 The web version of Google Calendar will give you the following notification 30 minutes before the scheduled start time of the appointment, which is just another notification from the new reminder feature. Apparently at the time of article writing it seems that the web version of Google Calendar has not yet implemented a reminder function.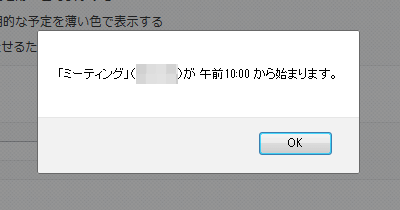 When you try to register a reminder with the Google calendar of the iOS application that already has the reminder function implemented, it is now possible to decide the start time and repeat setting of the schedule like this.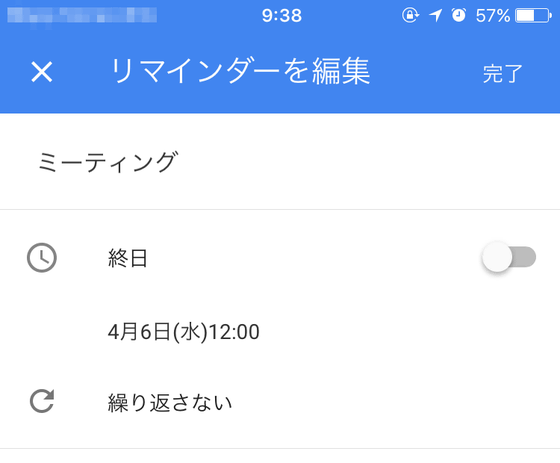 And the reminder function of Google Calendar is "It keeps displaying every day until the task is completed" is the point. If you are registering an event as just a schedule, the notification will not come out after the due date, but if you register as a reminder you will repeat even after the set deadline, until you tap "Make complete" at the bottom right of the screen Since it keeps sending notifications, we will be able to do task management well in the calendar.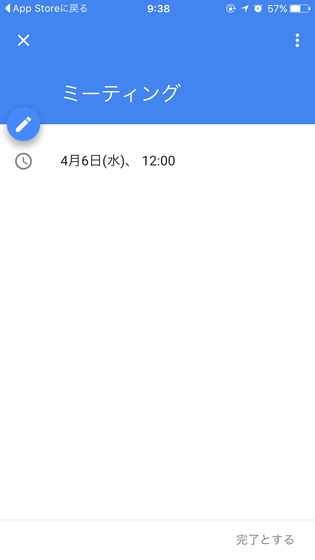 If you want to use the Google Calendar reminder function now, install iOS or Android application is OK.

Google Calendar on the App Store
https://itunes.apple.com/jp/app/googlekarenda/id909319292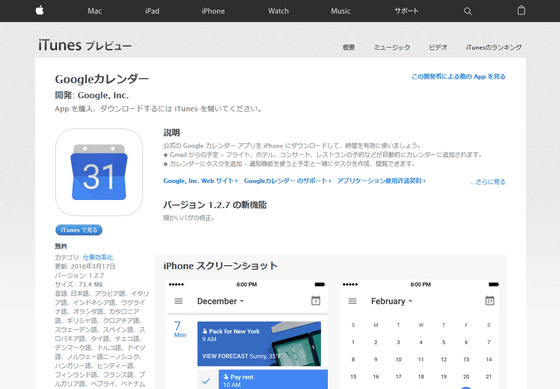 Google Calendar - Android application on Google Play
https://play.google.com/store/apps/details?id=com.google.android.calendar