When you actually use "Continuum" which can operate smartphone like Windows 10 · PC, it looks like this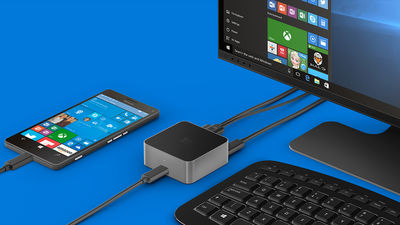 Microsoft's new flagship terminal "Windows 10 Mobile" which is the mobile version OS of Windows 10 "Lumia 950/950 XL"Appeared newly at the recital held on October 6, 2015. By connecting with an external display on this terminal, you can operate an application in the terminal as if you were operating with an interface like a PC with Windows 10 "ContinuumThe function called "Implementation" is implemented, and movies that show how it will feel when actually used are released.

Microsoft's new display Dock transforms your Windows 10 mobile into a PC | The Verge
http://www.theverge.com/2015/10/6/9453577/microsoft-display-dock-announced-price-release-date-continuum

Hands on: the new Lumia flagships are competent, Continuum is cool | Ars Technica
http://arstechnica.com/gadgets/2015/10/hands-on-the-new-lumia-flagships-are-competent-continuum-is-cool/

Regardless of how much smartphone's behavior is comfortable, it is hard for you to enter a long sentence endlessly on the touch screen and keep making PowerPoint materials on a screen of about 5 inches. "Continuum" is a function that enables you to do too much work to do with such a smartphone more comfortably. With a compatible terminal, you can operate the smartphone application as if you are outputting video to an external display and operating the PC screen as if it were.

This is a dock called "Microsoft Display Dock" to be newly released by Microsoft. It is necessary to do "Continuum" with Lumia 950/950 XL and is for connecting smartphone to external display, keyboard, mouse, etc.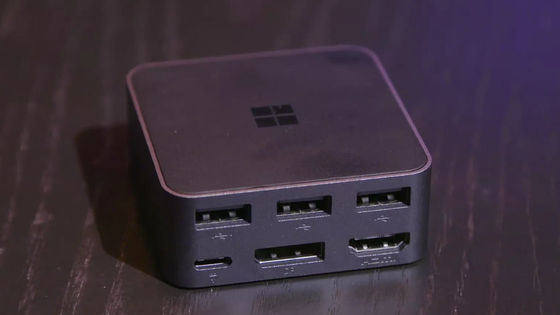 Originally called "Continuum dock", there are also three USB ports of normal size, HDMI terminal, DisplayPort terminal, and USB Type-C port for connecting with Windows 10 Mobile terminal.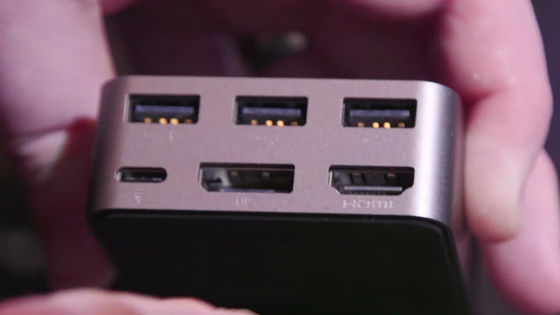 You can see how the Windows 10 application on the smartphone is displayed on the external display by connecting "Lumia 950/950 XL" equipped with Windows 10 Mobile and Microsoft Display Dock using "Continuum dock" in the following movie.

Microsoft Continuum hands-on - YouTube


Connect the Lumia 950 in front with an external display at the back via the Microsoft Display Dock.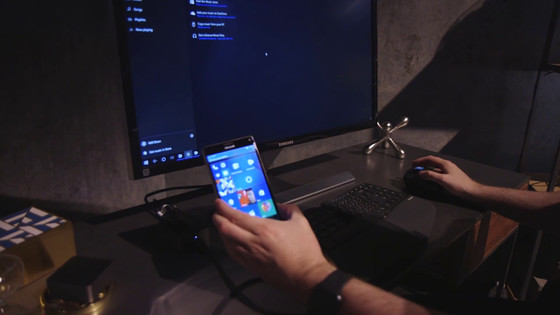 The Lumia 950 and Microsoft Display Dock are connected via the USB Type-C port.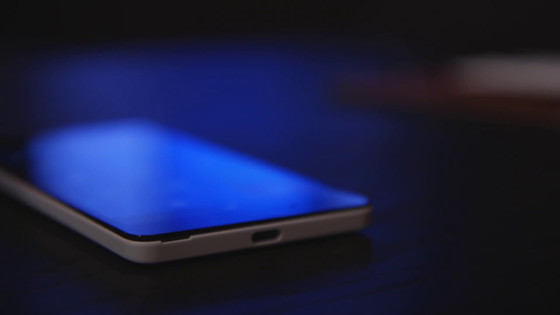 When connecting it is like this.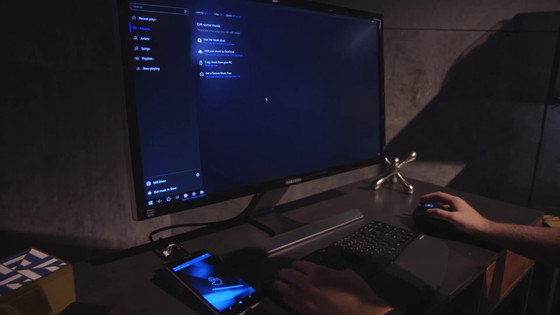 It is also possible to display and operate the application screen on the display of the smartphone side normally even during connection. In other words, "Continuum" asks SoC of smartphone to support multi-display output.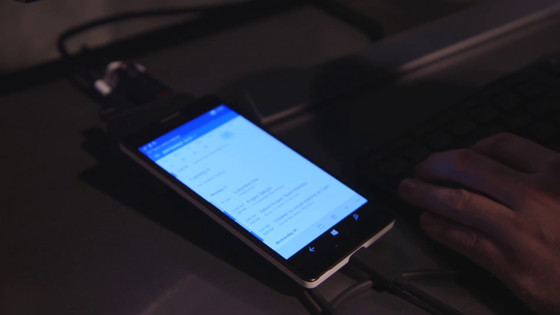 "Exactly what is displayed on the smartphone screen" is not output as it is on the external display, it is not "output what is displayed on the smartphone screen" as it is, it is "suitable for PC-like work on the external display" Is output.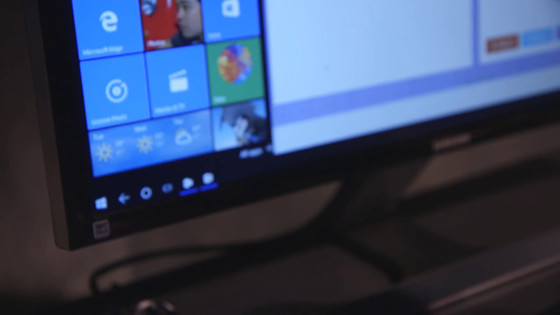 Switching of applications is also PC style.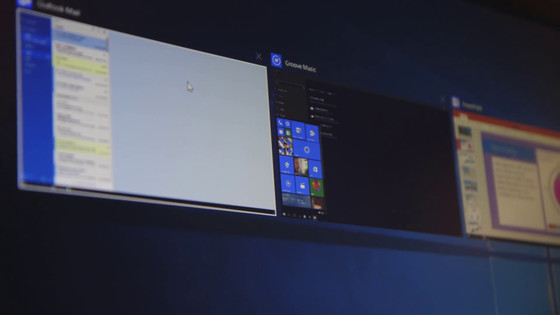 Even if you have a keyboard for inputting e-mails it is easy.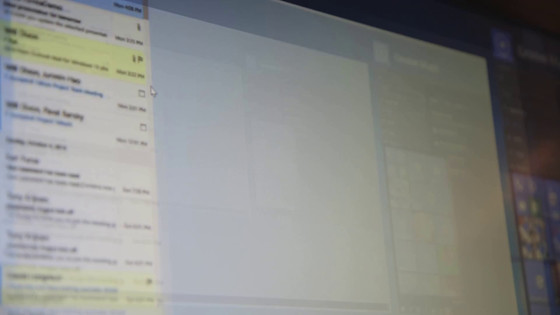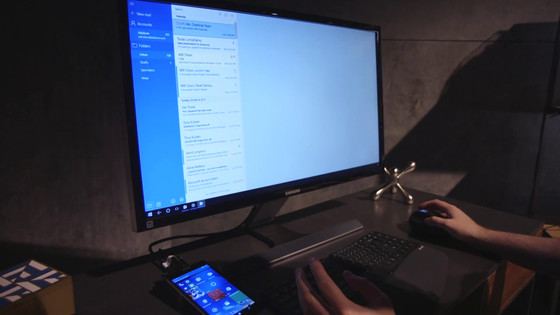 In "Continuum", it is also possible to wirelessly transfer images to the display using Miracast using the smart phone Bluetooth.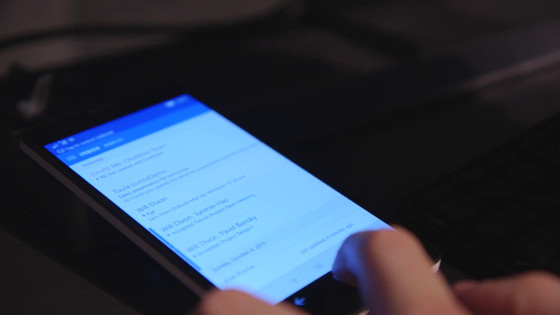 You can use keyboard shortcuts like Windows 10 PC, Windows application works like PC version.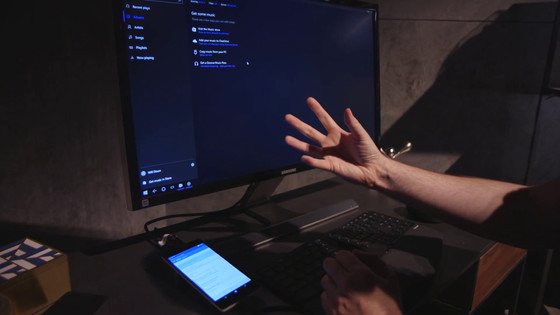 The fact that Windows applications behave in the same way as the PC version may be obvious if Windows applications can be operated on any terminal such as PC, tablet, smartphone, etc. However, technology news Ars Technica of the media seems to have been remarkably surprised at the operation of the application that "understanding the theory and seeing where it actually operates are quite different". As for the feeling of use, I comment that "This is as if I am experiencing the future."