I tried to eat seasoned glue "glue panda" to be put on bread containing lemon and honey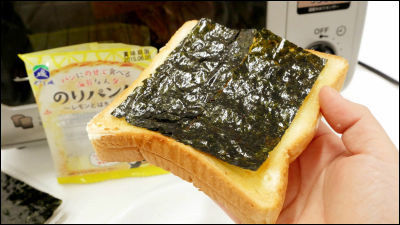 I arranged the seasoned paste which is the accompanying rice to the toast "Glue panda"is. I heard that you are using Setoda lemon and honey, but I did not understand what it was finished just by listening, so I actually put it on a toast and tried it.

Introduction of seasoned seaweed for home use
http://www.yamaiso.co.jp/shohin/shohin_11.html

This is "glue panda". Hirosejima Setoda It is said that lemon and honey are used, what kind of food is it?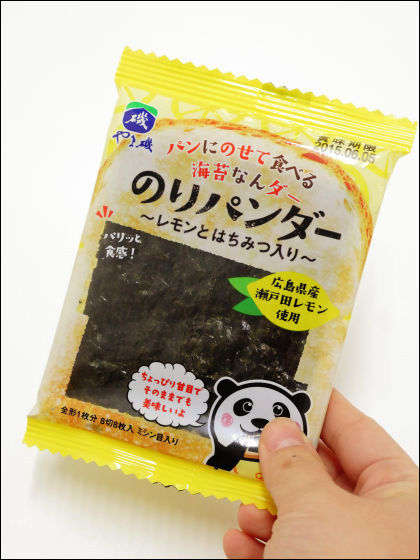 As raw materials, domestic dry glue, sugar, organic soy sauce, bonito extract, salt and common ingredients are followed by really lemon juice and honey.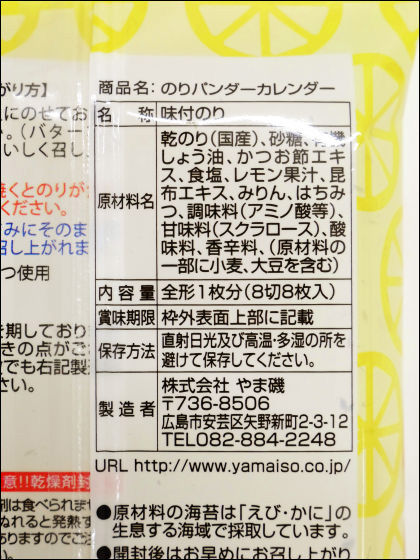 Opened.



There are 4 sheets, but there are perforations in the middle so the seasoned glue is 8 sheets in all.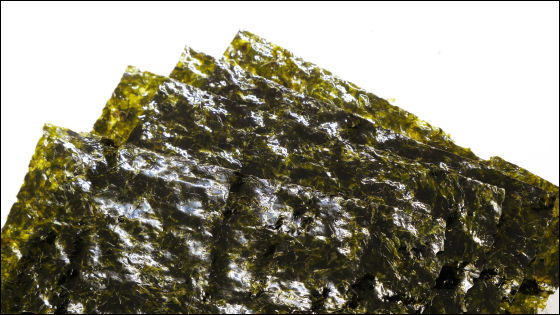 First of all it is Pakuri. As I imagined the sweet and sour taste, I think that the moment I ate it is "ñ? Ordinary glue ...?", But it certainly is slightly sweet honey flavor. As you eat, you will feel as soy sauce, mirin, seaweed っ ぽ い properly, so you think that it is a very strange food, it is a feeling that it is "sweetly seasoned paste". At this point I did not feel the taste of lemon.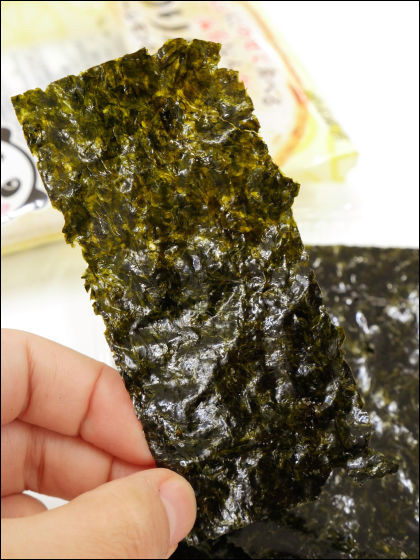 Practiced because it was "It is delicious to eat pasta after spreading butter on bread". First of all, I bake bread with a toaster.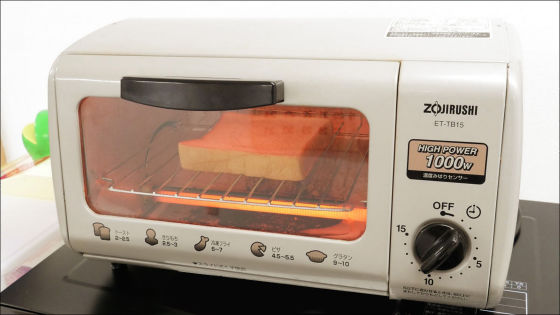 Coat the butter with baked bread.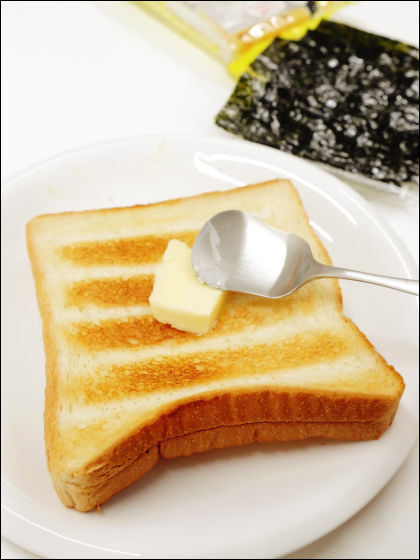 Completing after putting glue panda on.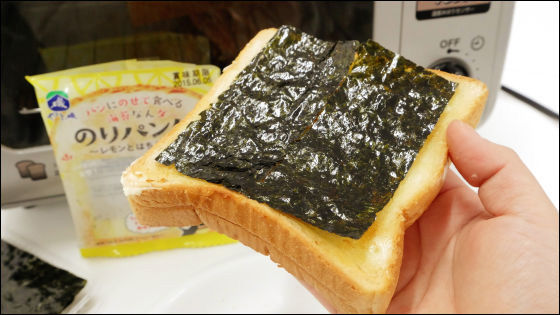 When I try to eat it, I feel stronger than honey when I eat it. Soy sauce and mirin etc. are used well with toast · butter, it seems to be able to eat as snacks of Mitarashi dumpling system. Although there is sea urchin, there is no uncomfortable feeling as a whole, I did not notice it when eating as it is, but I also felt the smell like honey somehow like lemon. I tried to eat while being tough with toast ... ... ", but this is ant.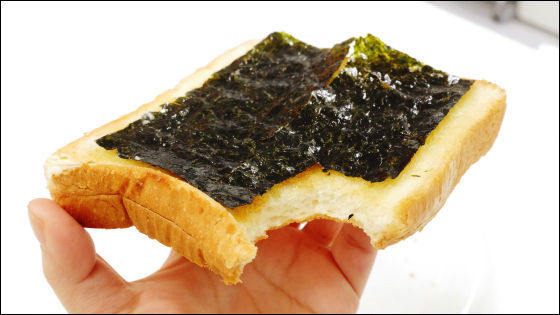 So what about compatibility with rice, I tried to prepare white rice.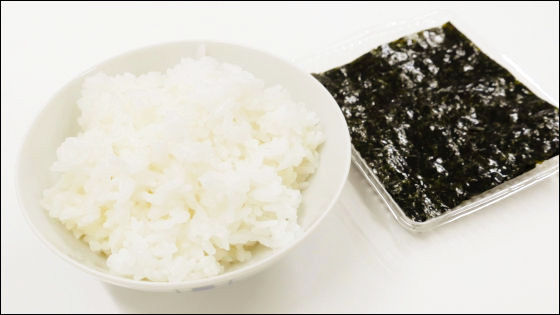 Wrapping rice with glue panda ......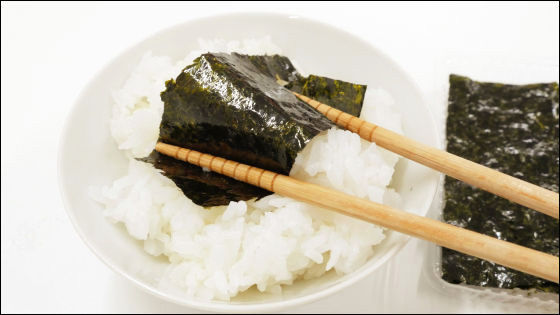 When I tried it, it fits well. However, since the seasoning is sweet, if you say "Which do you want to match with toast with butter?", You can eat it with rice even if you think about the price of 140 yen including tax, that is, 17.5 yen per piece I like normal seasoned seasoning ... It feels like ...... If you are a person who says "bread in the morning" or toast mania, once you try it, it seems to open a new door.