"Iinobe" that makes it easy to make multiplayer novels by icon + speech bubble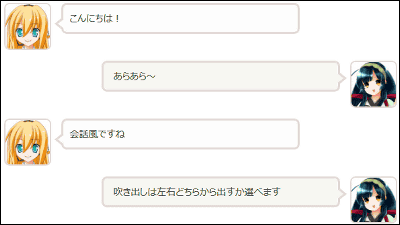 There is a character name at the head of the line, followed by a line with secret keys, and there are almost no tokkins etc ... Continuation will be continued only ... .... It is one of the short story style which is often dropped on 2channels, animation It was changed to "Mao Yuu demon brave"Also,Originally written in this format.

Putting an icon in the character name part of this format, it is easy to make a story of the form that the characters are multiplying each other "Innovation"is.

Ainovel - Novel using icon -
http://inove.jp/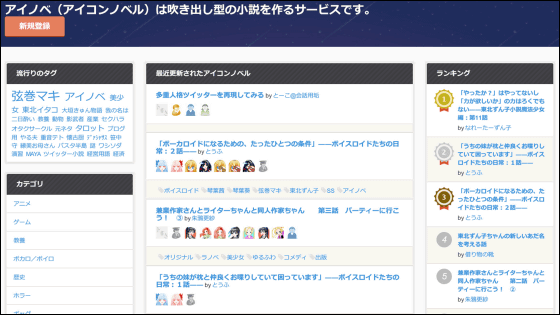 Since the version upgrade contents of Ainobe are written in the same form as to what form of the novel which can be made on this site is made, it is seen ......

I knife upgrade contents - Ainovel -
http://inove.jp/sectionview.php?sectionid=396

Like this. A balloon has appeared from the icon and it seems as if he is speaking words.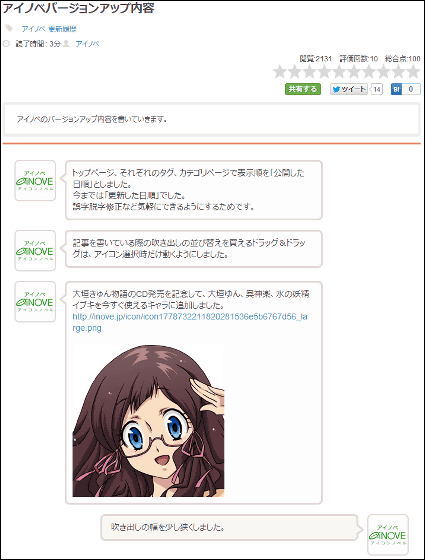 You need to log in with Twitter account or email address when using. Since I do not need to set a new password again, I decided to use a Twitter account this time. First, click "Login" at the top right of the site.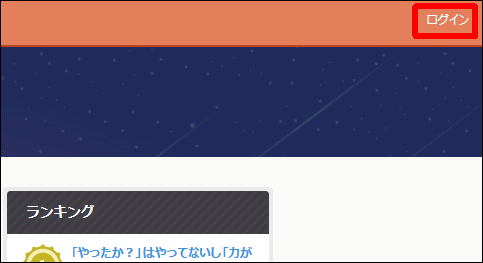 Click the "Sign in with Twitter" icon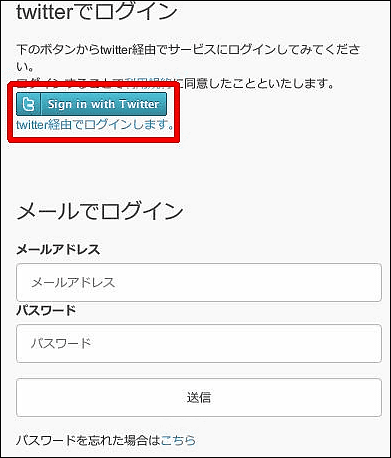 For cooperation, enter Twitter's user name and password and click "Login".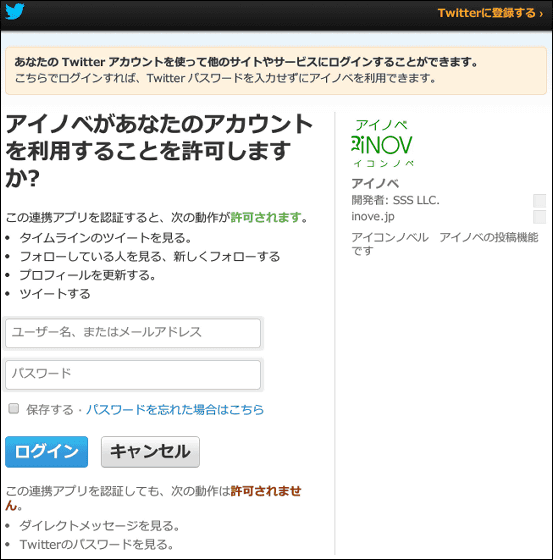 The menu will be displayed at the top left of the site.




Since I have not written anything yet, there is only a menu called "Post a new article" even if you click "Post". Clicking on this ... ....




It becomes the work posting screen.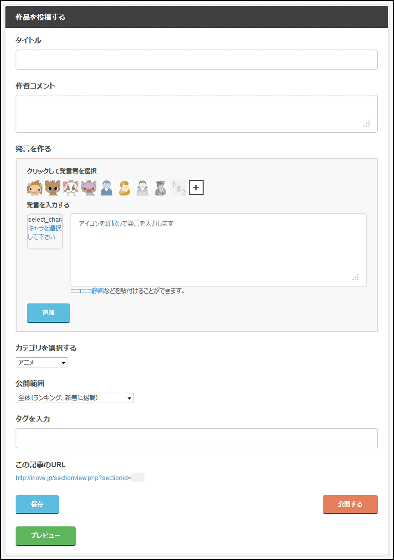 Although I make works by arranging remarks, some icons are prepared from the beginning.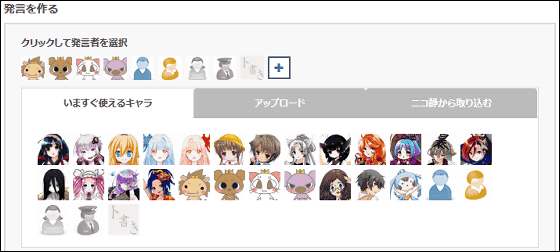 Among "characters that can be used right now"Chokamaki MakiYaTohoku RonchoThere are also prepared characters such as "Yes" and you can use it by adding it to your own innovation.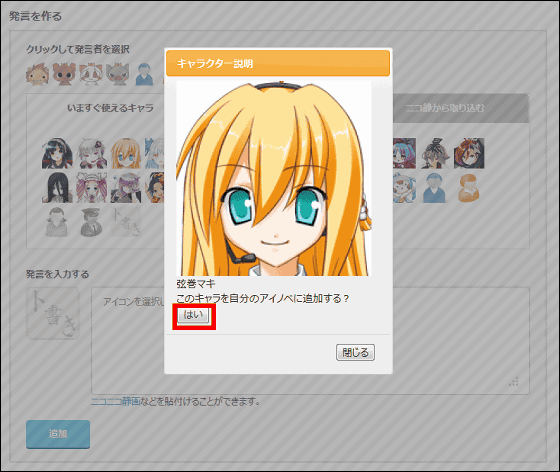 It is also possible to upload an image at your hand as an icon.



Nico Nico StillYou can also import images from.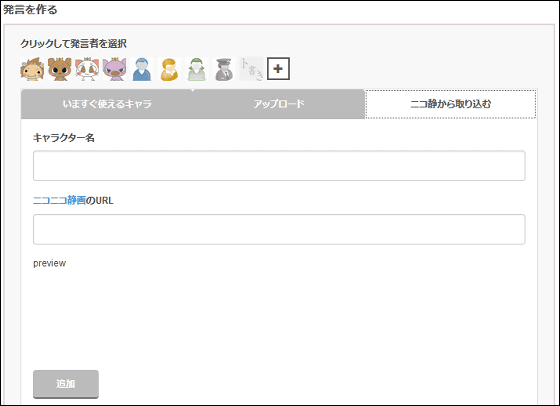 When making a work, first select the speaker's icon and write the statement and press "Add".




If you can, choose the category of the work ......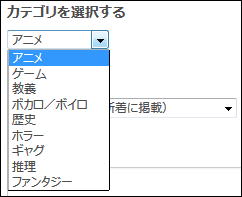 Choose the open range ... ....




Press "Publish" to be released to the whole world. By using "Save" and "Preview" you can proceed while checking how you can see it.




What I tried to make is like this.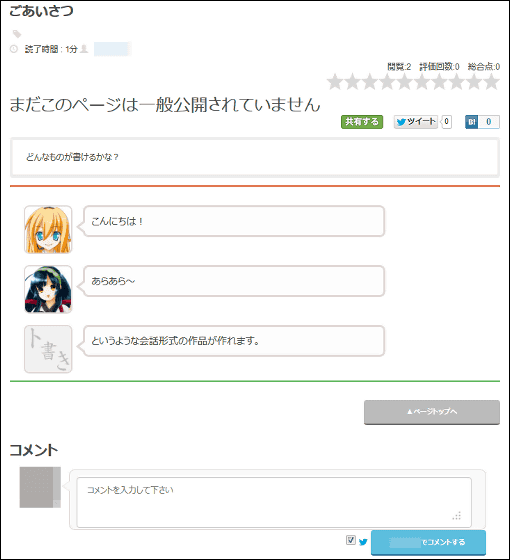 However, since all the icons are arranged on the left side, click the place called "← →" on the editing screen and change the position of the speech bubble right and left.




With this kind of feeling, it became like the characters are interacting with each other.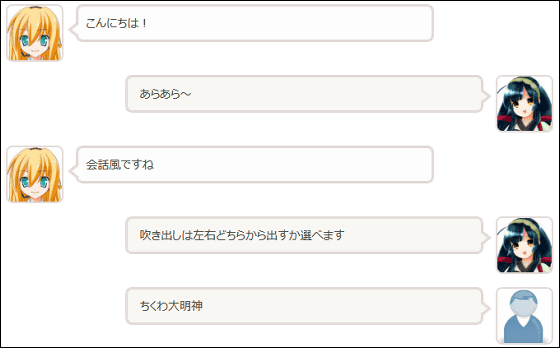 Since it is not possible to issue one balloon from multiple icons,Why is I, Kon! Is it?Although you can not do things like, "It's pretty easy to understand, and it's easy to make a conversation play with ease.