"Mellow" will be able to make delicious breakfast and dinner while greatly shortening cooking time.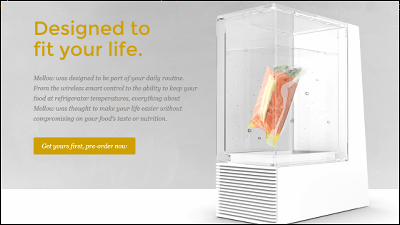 "Bake" "steam" "boil" followed by the fourth recipe "Vacuum cooking methodIs useful in restaurants as it can serve authentic cuisine with simple cooking. "If you can do a vacuum cooking law at home, would you be able to eat delicious rice without complicated cooking at the end of a tiring day and be able to devote the extra time to free time?" Developed from the idea of ​​"Mellow"is.

Meet Mellow, The smart sous-vide machine.
http://cookmellow.com/meet-mellow/

The way you actually use Mellow can be checked from the following movie.

Mellow - The smart sous-vide cooking machine - YouTube


This is Mellow. At first glance the pot? Aquarium? It looks like I thought.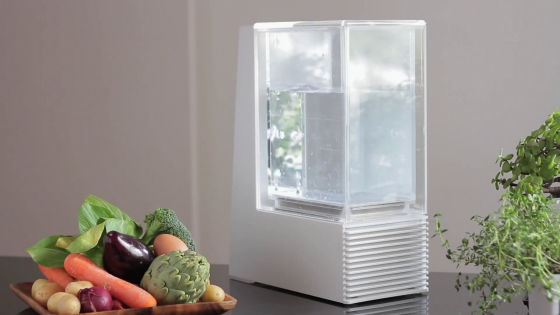 How to use Mellow is very simple. For example, if you want to eat Teriyaki chicken for supper, just put the food packaged in Mellow filled with water.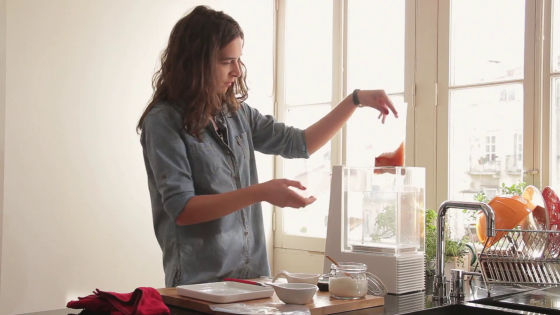 Light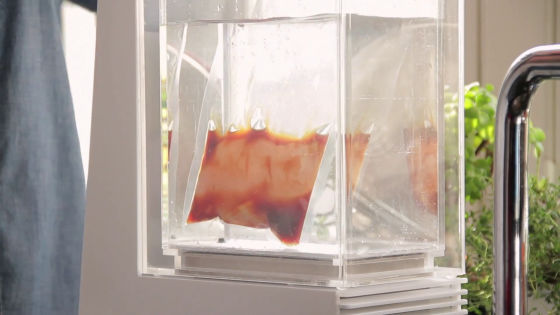 The sensor detects that the weight in the container has changed, and the notification is sent to the smartphone.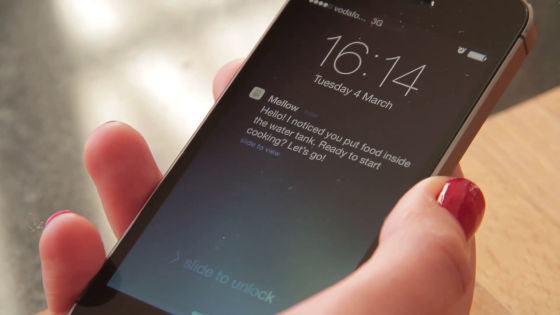 Launch the application.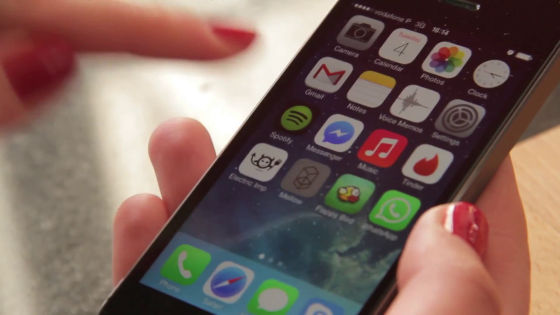 Then, the name of the material such as pork, chicken, seafood is displayed. In the movie it seems to make Teriyaki chicken, so choose chicken.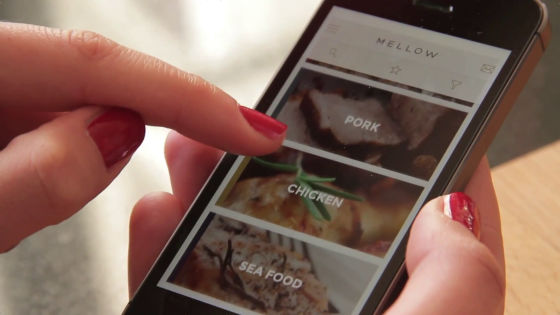 Select the part of chicken ... ...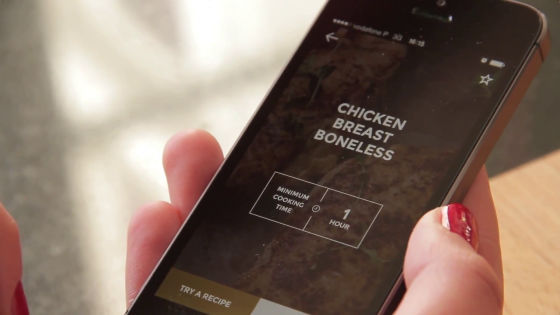 Heating condition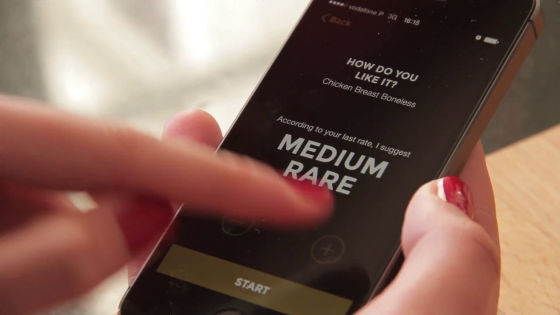 Set the temperature and the start time of dinner.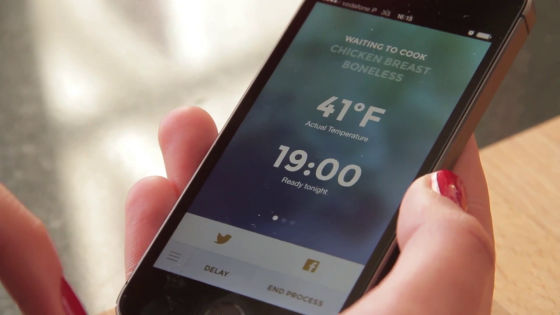 This is OK. After that it is complete only by taking out food at time.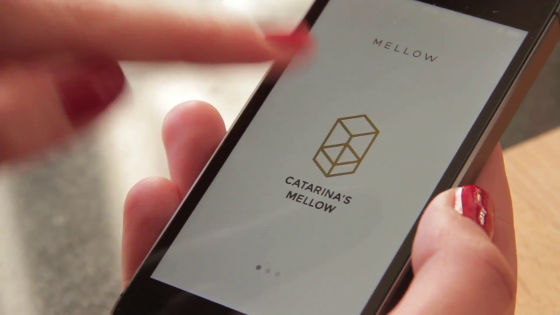 It is also possible to prepare breakfast while sleeping because it is not a hassle that you just set food in a container and set it with an application. It is the same way as a coffee maker.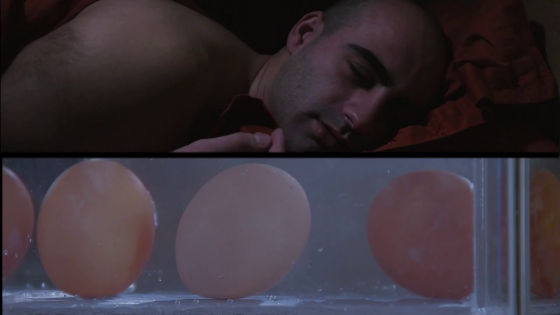 You can even prepare dinner while watching a movie.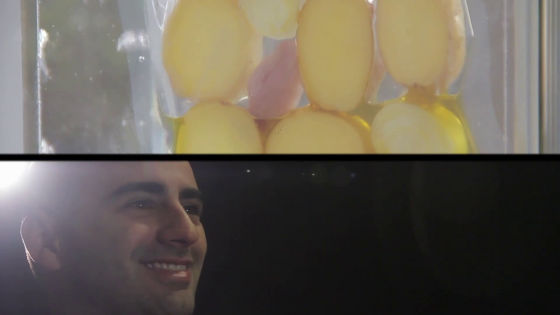 The water is cooled until the cooking start time calculated back from the cooking completion time and it plays a role like a refrigerator. And at the cooking start time it gets heated gradually, eventually leading the food to the desired temperature.



Therefore, even if you do not do anything, you can eat delicious rice if it's time.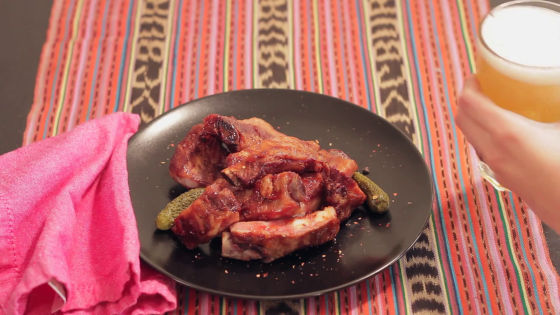 People who are busy with work and have limited free time can save time and effort to the utmost time and put emphasis on time of fun.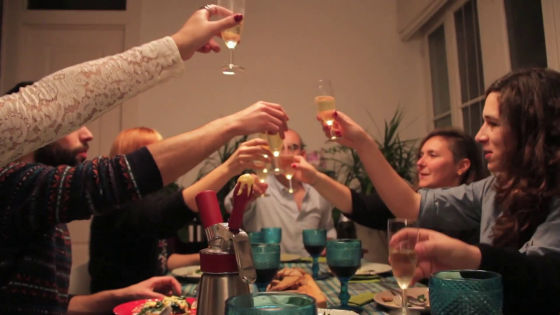 The mechanism of Mellow is as follows. Since the container has a double structure, energy efficiency is good and it is easy to swap water because it is removable. Also, because it has a cooling system, even if you leave food in the water until the cooking start time will not be damaged. It has a weight sensor to sense the presence of food and Wi-Fi.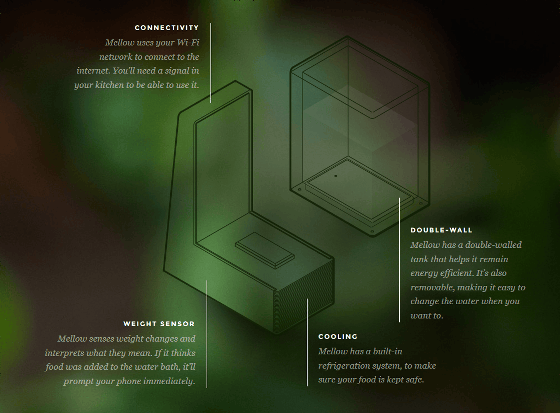 The interface of the application is like this.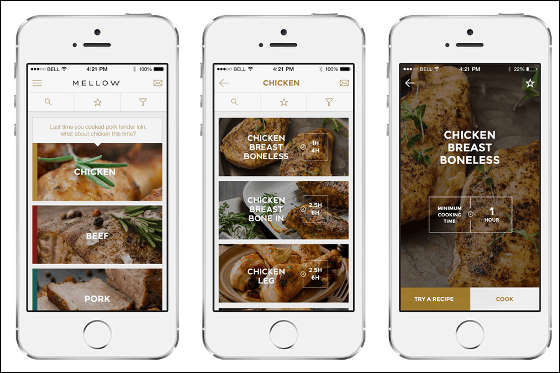 It is a simple and beautiful screen that is easy to operate.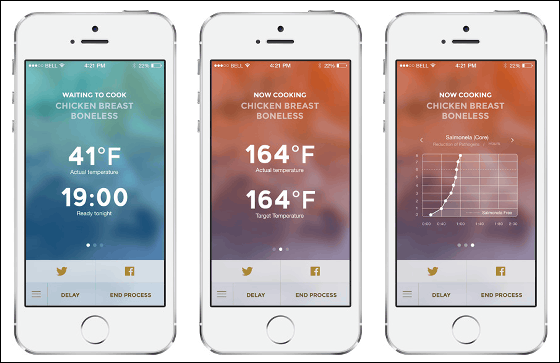 Also, the application will constantly learn the user's preferences by constantly asking and receiving feedback such as "What do you want to do when you next cook?" Many applications are "controlled" by users, but Mellow learns and makes suggestions from what he learned.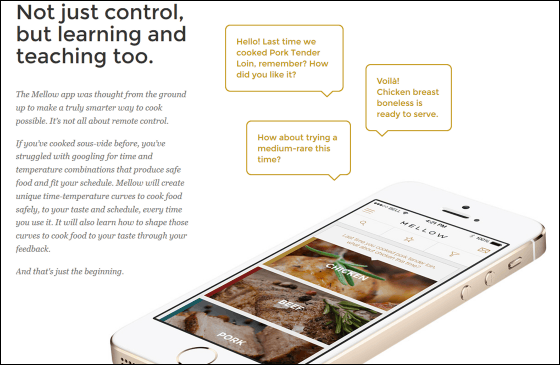 The size of Mellow is 40.6 cm × 15.2 cm × 30.5 cm, and the container is designed to contain a maximum of 4.5 L of water. It consumes 1000 W for heating, 50 W when cooling, and smartphones are compatible with Android 2.2 or iOS 5 or later.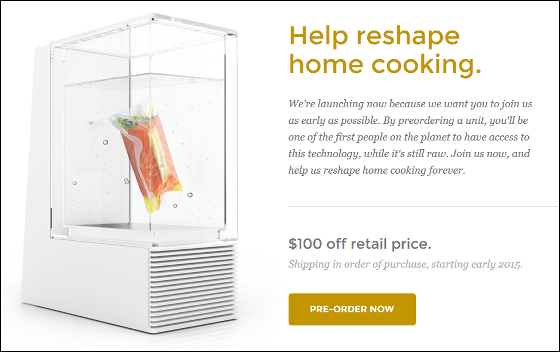 Although the price is 500 dollars (about 51,000 yen), it is currently reserved for sale and can be purchased for 400 dollars (about 41 thousand yen). Shipping is scheduled in the spring of 2015, limited to the US domestic market.