"Sakura Taurama & McFloat Sakura Cherry" has been tasted at McDonald's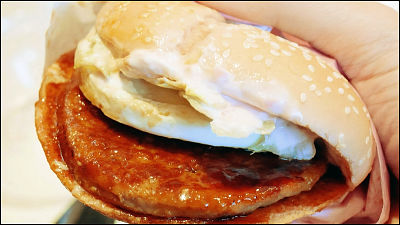 Starbuck's "Sakura chocolate latteAnd Cafe de Cliez's "Cherry blossom MontblancAs spring approaches, pink color limited-time products that imagined cherry blossoms are increasing, but McDonald's also used pink van from March 21 (Fri)Cherry blossoms"Using cherry juice"McFloat Sakura Cherry"We sell. I was worried about the pink buns, so I went to McDonald's at once.

Sakura Taurami / Loratta | Campaign | McDonald's
http://www.mcdonalds.co.jp/campaign/teritama/index.html

Arrived at McDonald's.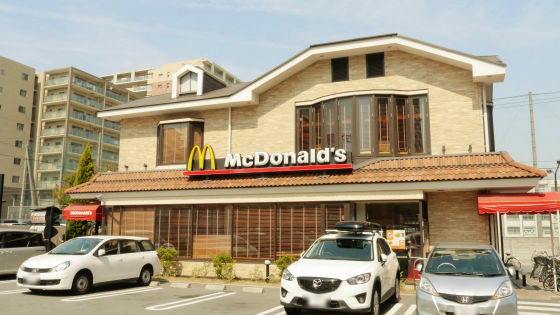 Appeal new products even at stores.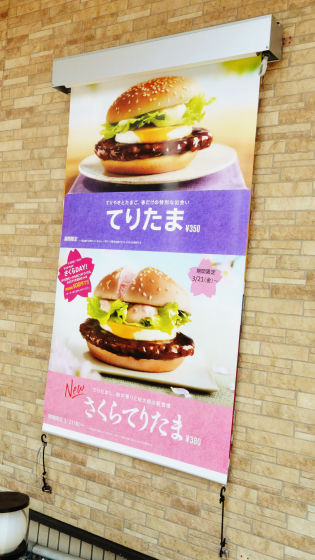 Hamburger · CheeseburgerPrice cut at tax-included price, 100 yen Mac maintains 100 yen including tax, most of the menu is a form that does not change tax-exclusive price (raised tax increase by thinking on tax-included price).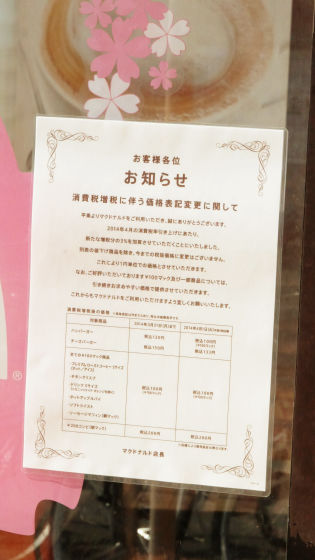 When entering the store and looking at the cash register ......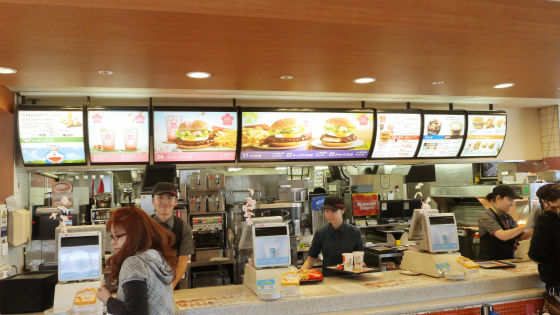 Cherry McFloat and Sakura Taurama of the limited-time merchandise were discovered. I will order it at once.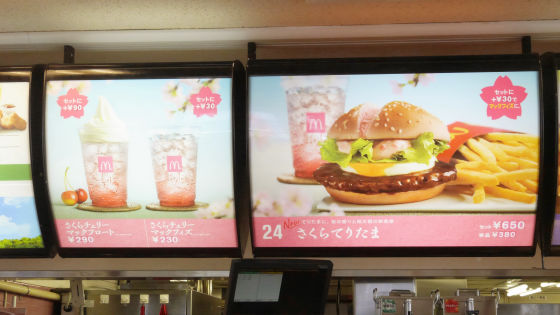 I waited about 2 minutes, I received Sakura Tama and Sakura Cherry McFloat at the cash register.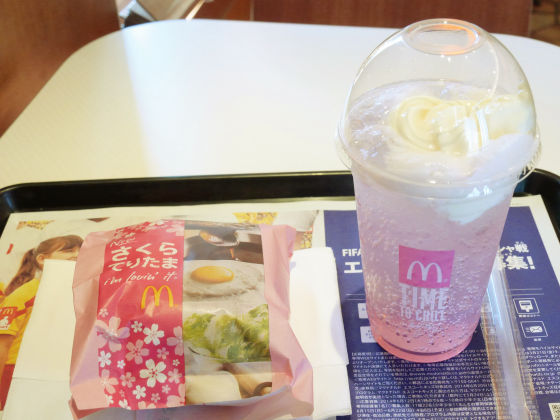 Sakura Tama used a cherry blossom pattern wrapping paper.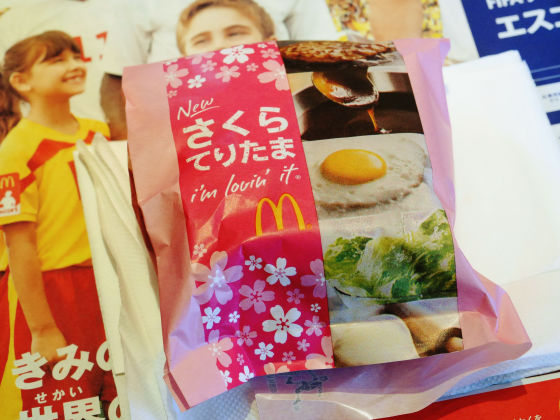 On the back side I saw a cute illustrations of pigs and eggs.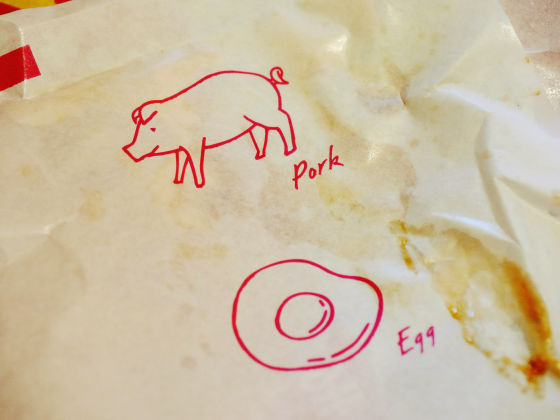 When opening it is like this. At first glance it looks like ordinary Sesamibans, but ...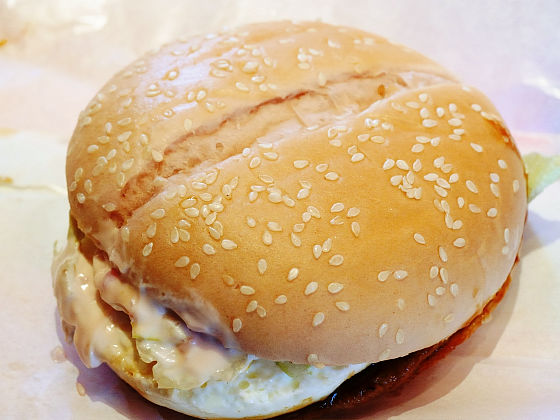 There was a break in the middle of the buns, it was slightly pink. It is said that salted powder of cherry leaves is used for coloring.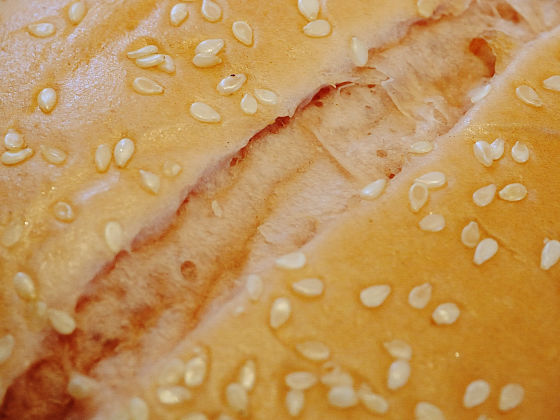 From the side, cherry mayonnaise was protruding.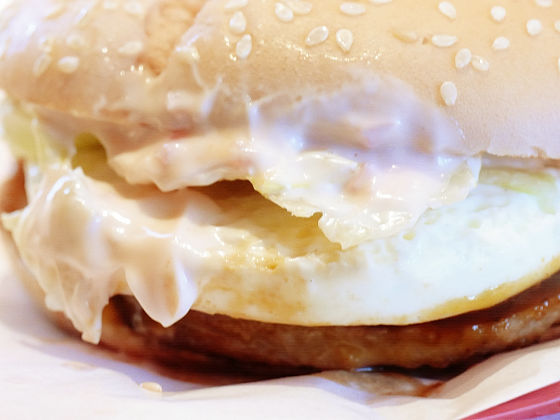 Taking the upper buns, you can check the cherry mayonnaise · lettuce · Purupuru egg · pork patty.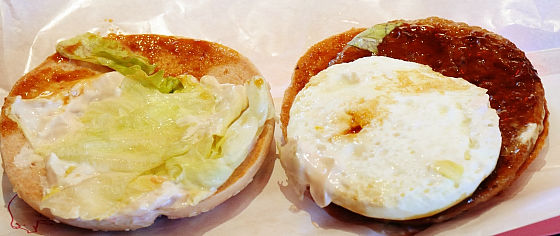 Cherry Maya sauce contains cherry radish.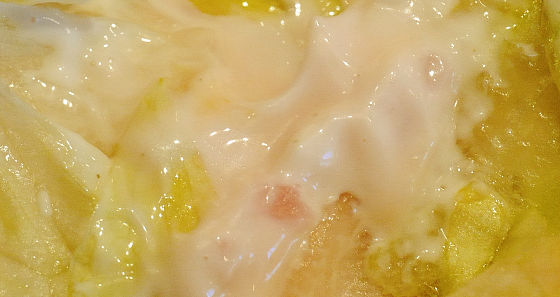 Pork Patty has plenty of Teriyaki sauce.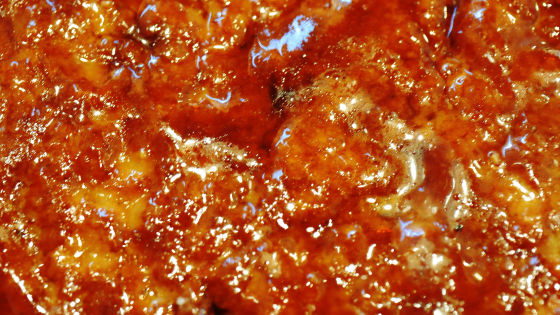 I will bring it in my hand and eat it.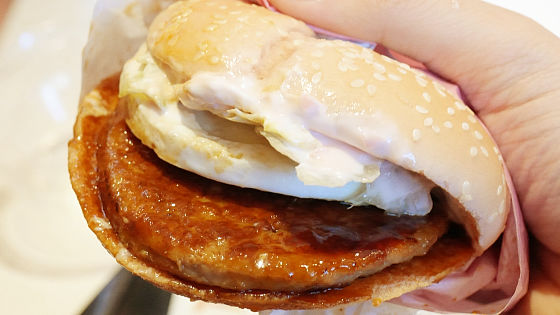 A sweet and savory tasty sauce and rich mayonnaise are well matched with pork patty. Buns is slightly pink, but there is no influence on taste, cherry radish is slightly hot feeling.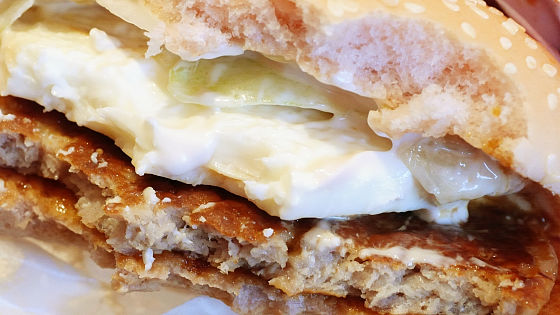 When eating, the yolks appear. The taste turns more mellow. As I get bored of eating a little, it may be good to add a taste of ginger or a taste of red pepper to make it more refined taste. The price was 380 yen including tax at purchased stores, but it was felt high.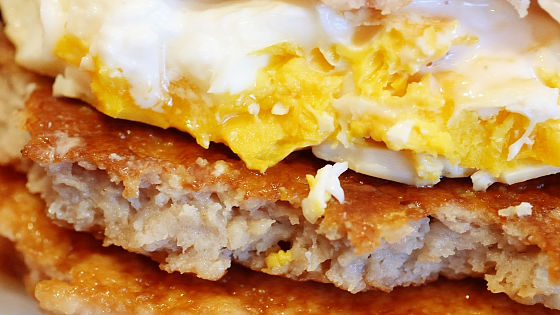 McFloat Sakura Cherry is soda which used 0.18% cherry blossom juice and has soft cream on it.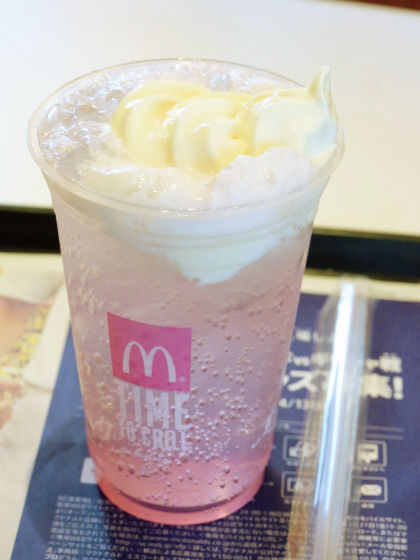 The soft cream is tilted and feels a little disappointing.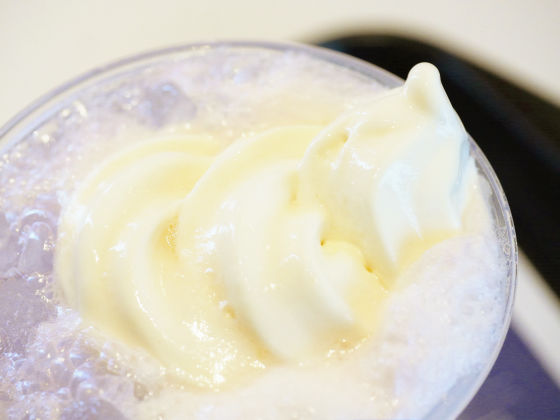 The carbonation is Schwassow.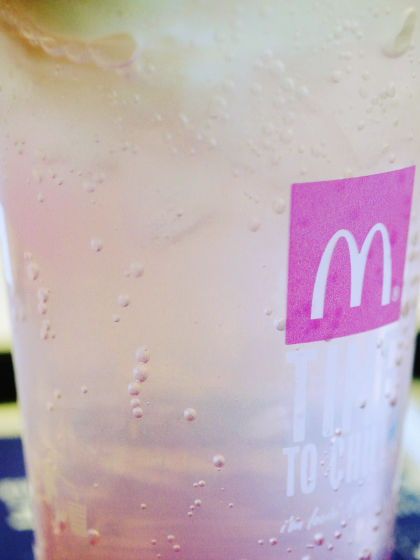 Soft cream is easy to eat without habit, with a milky taste. Sweetness is not that strong.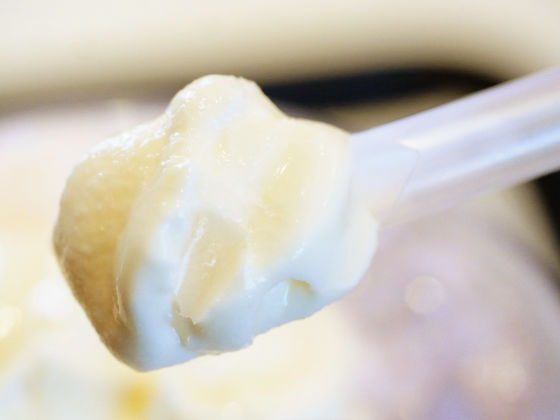 When stirring slightly, it foams considerably. When I drink it, I feel a taste like a shiso, it has a somewhat sour taste and it is an artificial taste and the sweetness is modest. The top bubbles tasted slightly milk. The price was 290 yen including tax in shops purchased.Melon soda with freshness ice cream included 280 yen including taxSo it may be a little expensive.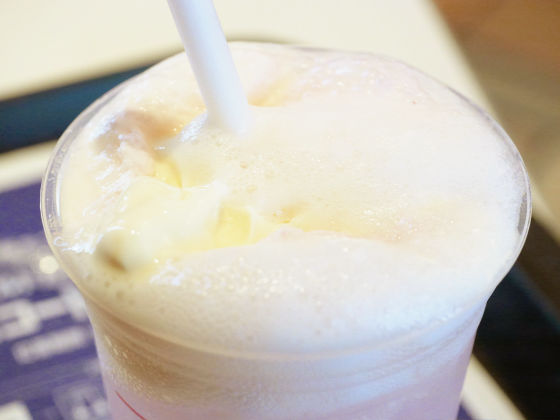 Price is "350 yen ~ 420 yen including tax" Sakura Tarumasa "," Sakura Cherry Mack Float "is 290 yen ~ 320 yen including tax, each limited time sale.