"Focus @ will" flowing BGM which lasts usually for 20 to 30 minutes and keeps concentration ability for 100 minutes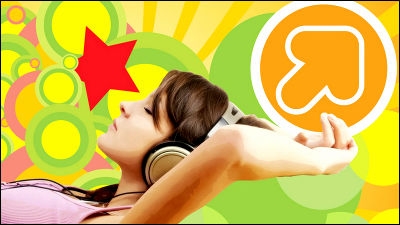 ByJared Thompson

Listening to music when you have to focus on work, study, writing, reading, programming, etc. is one effective way, but depending on the song it will also be counterproductive. In such a case, it is easy to flow high-quality working BGM with just clicking, up to 400% upwards to concentrate on the web and applications "Focus @ will"is. It is said that 2 out of 3 people will be effective, and as a reasonable scientific basis, with a background of 200 years of study by two subjects and a survey of over 72,000 people It is a feature.

Focus @ will
https://www.focusatwill.com/

The top page looks something like this. The graphics will change periodically or every time the page is refreshed. To watch BGM, just click the play button in the middle.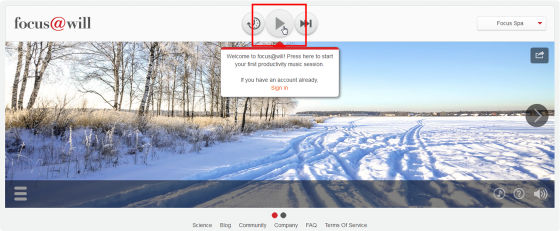 To select the genre of BGM you want to sink next, click the pull-down menu in the upper right.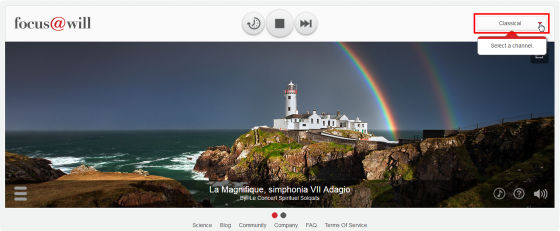 BGM genres are "Classical", "Focus Spa", "Up Tempo", "Alpha Chill", "Acoustical", "Cinematic", and "Ambient".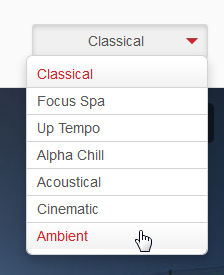 If you do not like it for random playback you can change the song by clicking the arrow next to the play button.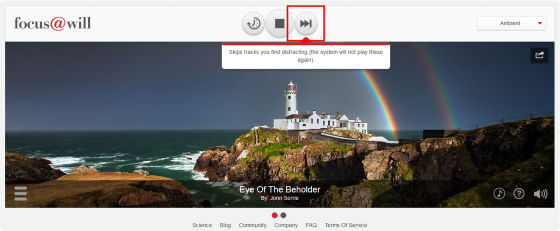 It also has a timer function and clicking the clock button ......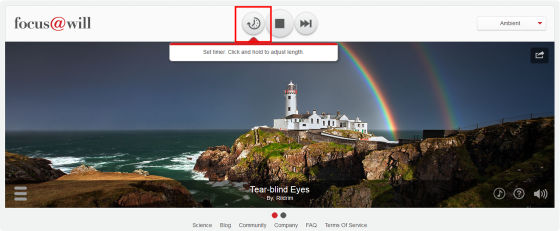 A 100 minute timer is set along with a metal tone called "Teen". There is no time designation, only fixed for 100 minutes.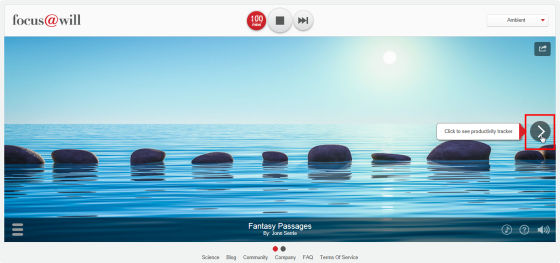 There is also a function to record how much work productivity has increased by BGM in one session.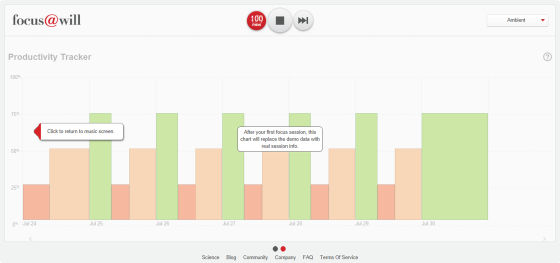 Also, if you want to consider reviewing or purchasing BGM's artist information, click the note mark at the bottom right ... ....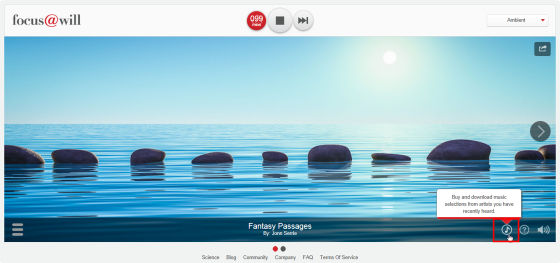 Since the play history is displayed, you can check the information on the artist's page by clicking on each jacket.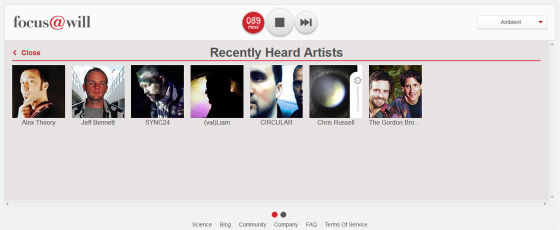 Volume adjustment from the lower right speaker mark.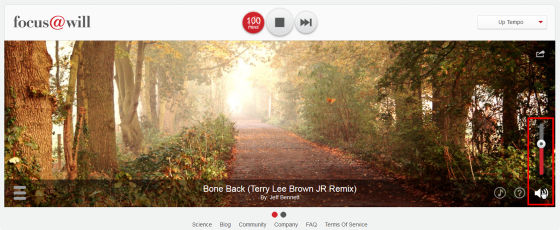 The music playlist,UCLA (University of California Los Angeles) Psychology TeamIt is selected by. For example, Slow's song is centered on the subject of experiences experienced by artists, musicians, athletes, etc.flowIn order to reach a state where it is immersed in "complete", which is called state, and concentrated vigorously,Alpha waveIt is said that beat concerning 60 beats is due to the rhythm where alpha waves are likely to be emitted. As a result, it is said that it is a music selection that can help to sustain concentration of human beings usually lasting only 20 to 30 minutes for over 100 minutes.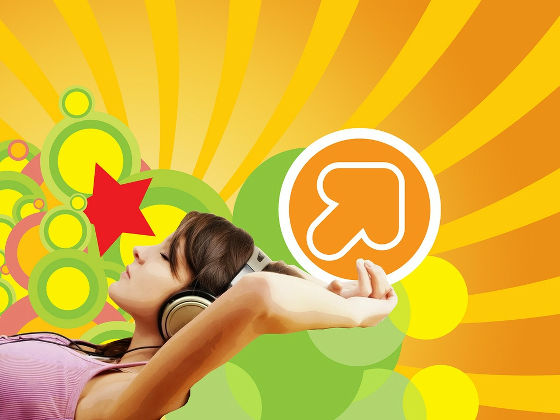 ByJared Thompson

In addition, focus @ will has iOS application and Android application, both of which are available for free.

Focus @ will on the App Store on iTunes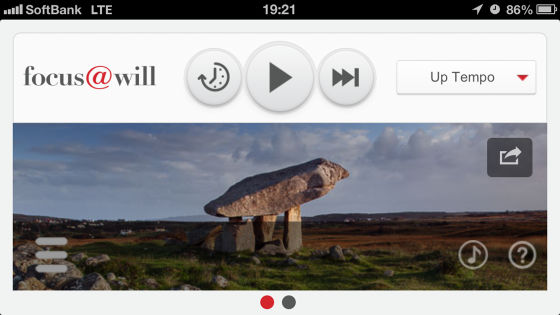 Focus @ will - Android application on Google Play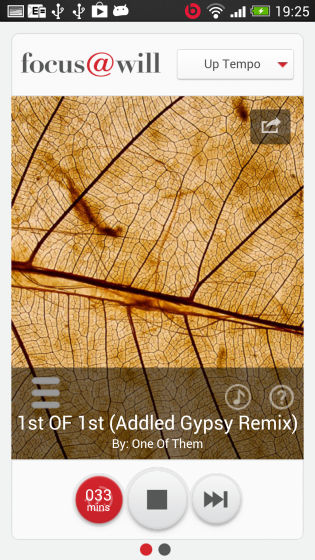 After the first three weeks the viewing is limited to 60 minutes, but logging in with Facebook, Google +, email address adds an additional 3 weeks unlimited usage period, so a total of 6 weeks is available without restriction.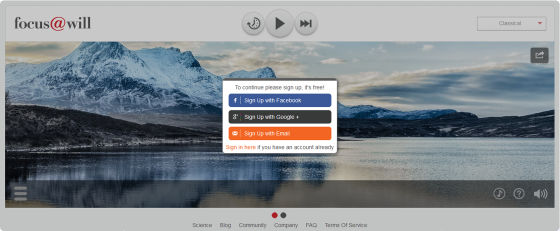 In addition, there are two courses to remove parental control after 6 weeks, "$ 3.99 (about 4 dollars) / month" and "$ 34.99 (about 3500 yen) / year". If you try it for 6 weeks and you can feel the effect sufficiently, it should be quite useful.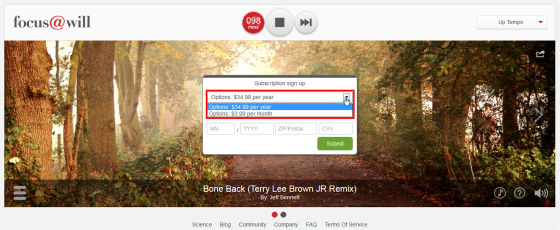 · Additional notes June 5, 2015 12: 34
As of 2015, the free trial period of focus @ will is thirty days. When you first register your e-mail address, a free trial of thirty days will start. There are four types of pay plan after 30 days have elapsed, and the price is "$ 5.99 (about 745 yen) / month" "49.99 dollar (about 6200 yen) / year" "69.99 dollar (about 8700 yen) / 2 years In addition to "199.99 dollar (about 25,000 yen)" it is permanently available.