Compact hand gun "XDs" real guns photo & movie review that can choose 2 models with emphasis on number of loads and power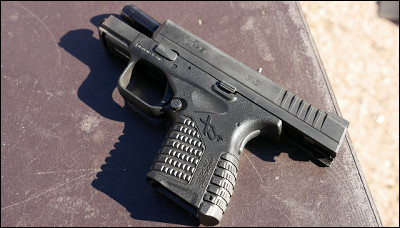 Being a Croatian born hand gun is an American firearm manufacturerSpringfield Armory(Springfield Armory) created by improving the name gun "Springfield XDIt is a series. This time, among them, the most compact model "XDsThe latest version of2013 Shot showSo I will report details with photos and movies.

When arriving in front of the tent, people are being formed despite the time which is shortly after the venue, which shows the height of attention to the XD series.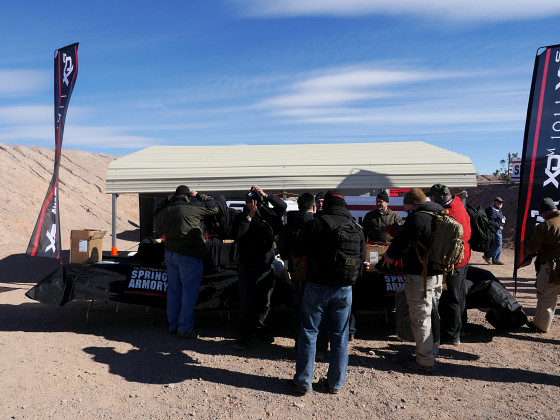 At the front banner of the booth "XDsAppeal greatly.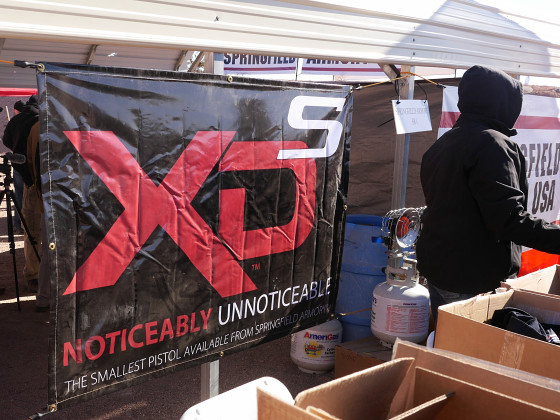 A banner with a company name beside the shooting range.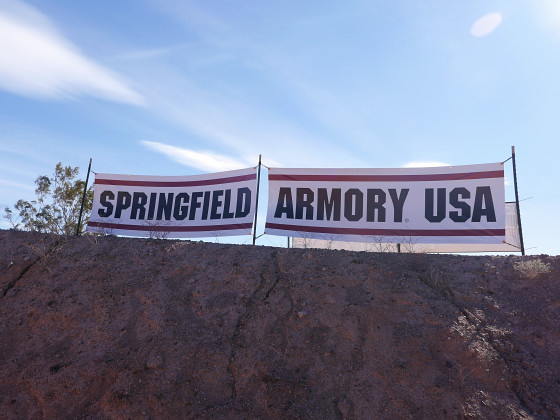 At the back of the tent you can shoot a real gun with your hands and check performance and feel.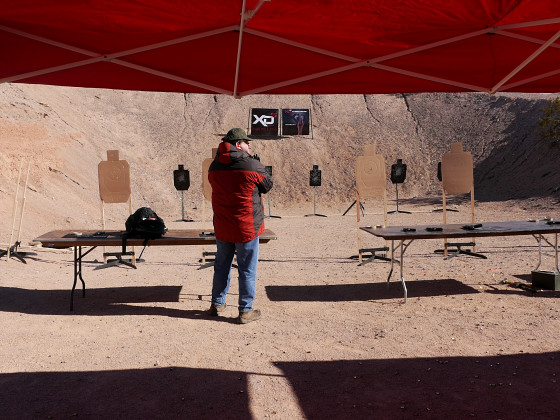 There is a person who manages the bullet in the shooting field, and if you want to try a shot, you can give magazine when you call out to this person.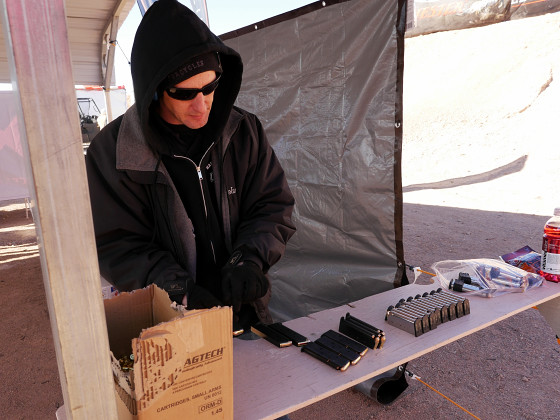 A magazine for trial in line with Zurari.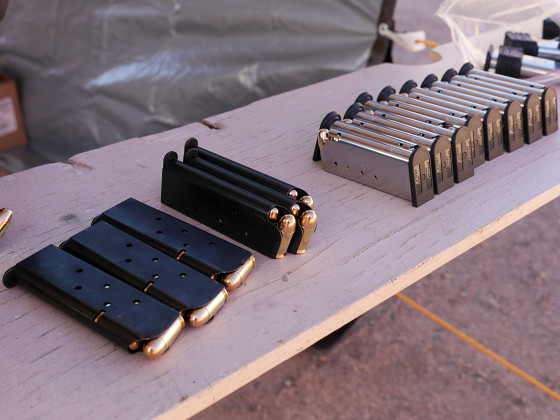 ◆XDs (9 x 19 mm parabellum bullet model)

Of this time"2013 Shot show"The new model that uses the 9 x 19 mm parabellum bullet that appeared in" the old model "XDs. 45 ACP"The number of bullets has increased by 2 and it is 7 shots. Although it seems to be less as it is two shots, this difference is not small with a small gun that assumes a concealed carry (hidden).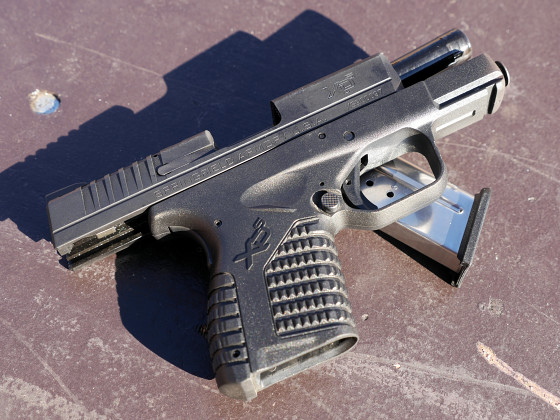 "XDs"When grasping with the hand of an adult man of 175 cm tall, it is compact enough that there is little finger from the grip without magazine. In addition, some of the following photographs have things that the muzzle is facing horizontally and a finger is hanging on the trigger, but there is no danger because it is taking pictures with safety guaranteed under the control of specialized staff .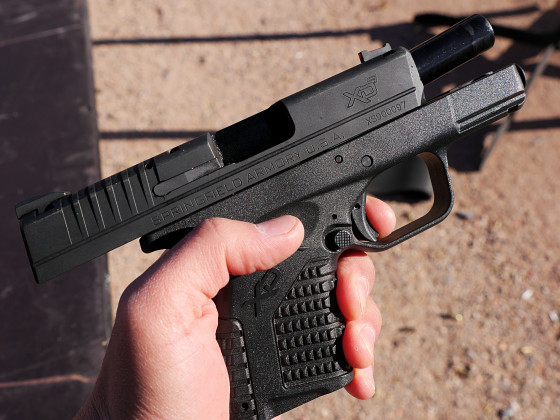 When grasping the normal size model "XDm" of the same series, since little fingers are firmly attached to the grip with such feeling "XDsYou can see the compactness of.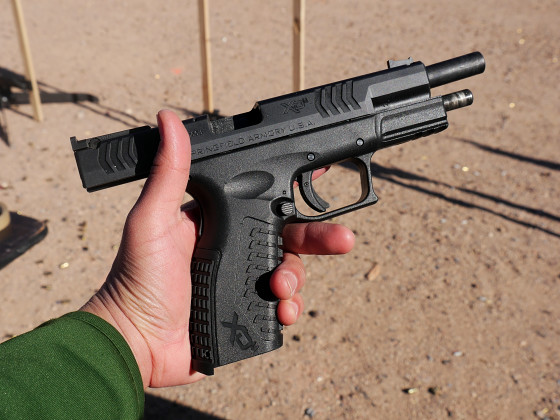 The grip made of resin has large irregularities so it can be gripped firmly.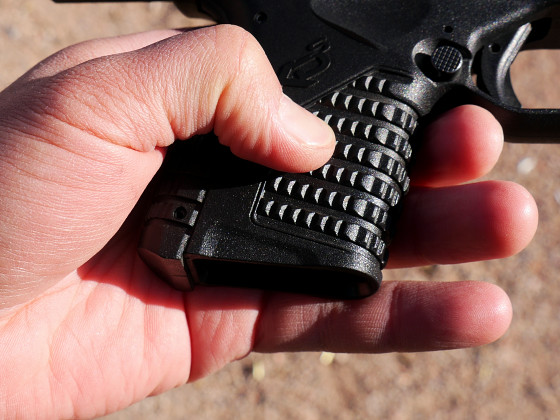 Most parts other than grips are made of resin.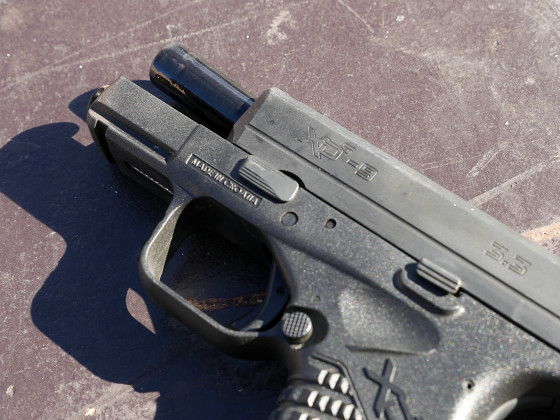 There are 7 shots in a metal magazine9 x 19 mm parabellum bulletIt enters.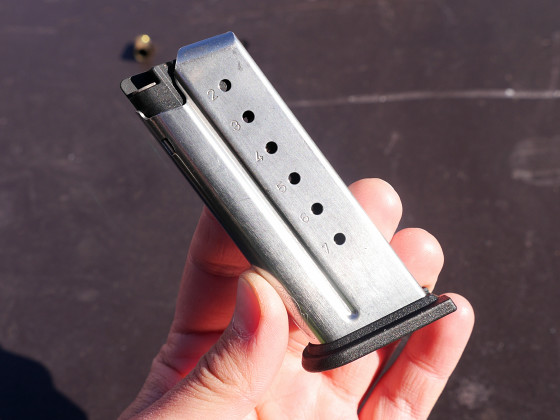 I actually tried it.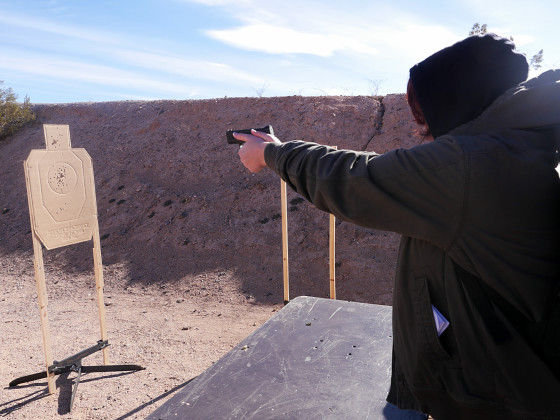 If you are a big American woman, you can secure it firmly in your hands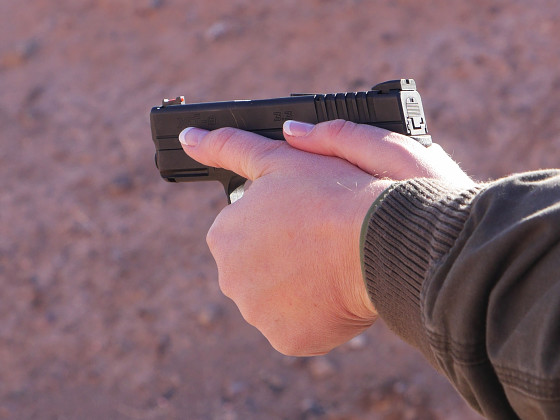 It looks like this just after launching a bullet.



Please check the following movie to see how you are actually shooting.

Springfield "XDs (9 x 19 mm parabolam bullet model) shooting state - YouTube


◆XDs. 45 ACP

9 x 19 mm Power to disable enemies from parabellum bullets,Stopping powerIt is said to be excellent.45 ACP bulletCan be launched "XDs. 45 ACP"Is as follows. There are few differences in appearance except that the magazine's number of shots is two less than five shots.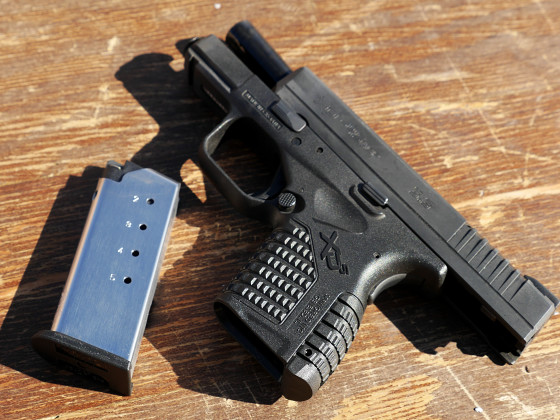 The feeling held in the hand is exactly the same.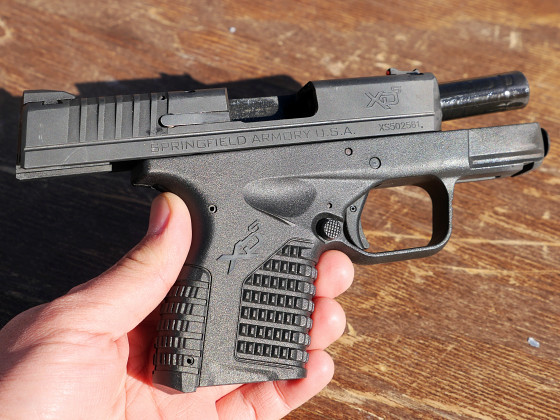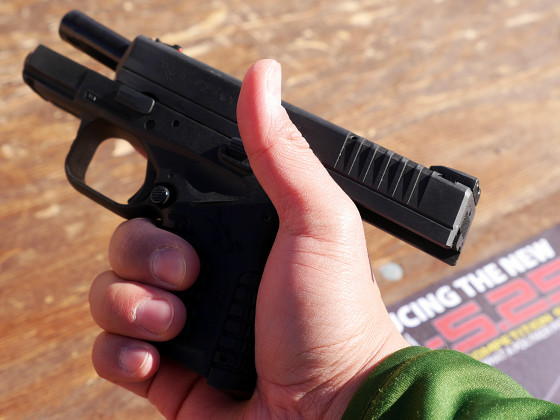 "XDs. 45 ACPPlease check with the following movie to see how you are shooting.

Springfield 'XDs' (45 ACP bullet model) shooting state - YouTube


As for the impression of comparing both models actually, as for the 45 ACP bullet model, the shock at the time of shooting becomes stronger, but even if it is a beginner, it was able to hit almost the center of the target 5 to 6 m ahead, so it became familiar There is no problem level at all. Nonetheless, it is certain that the 9 x 19 mm parabolam bullet model has less impact, so it seems to be said that it is a big appeal to shoot easily and shoot bullets.

As a matter of course, civilians in Japan "XDsYou can not possess, but brother model Toigan "XDM-40 gas blow back"Is released from Tokyo Marui, and it can be purchased from Amazon at the time of article creation at 12,330 yen.

Tokyo Marui XDM-40 gas blow back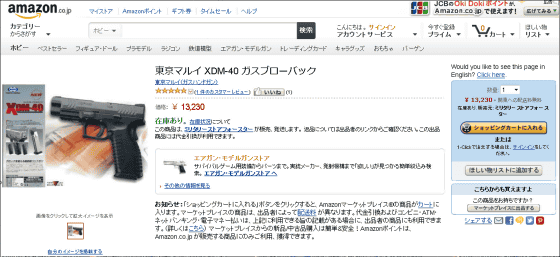 ·Next article
An unconventional handgun "Double Barrel · Pistol" real picture photo review - GIGAZINE which made it possible to fire two bullets at the same time by combining two guns