Soup Haruhi "Taihei Tsubame Mon of Kumamon!" I tried eating it while watching the fish.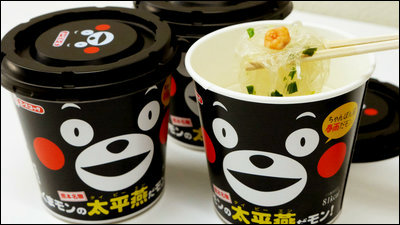 Kumamoto prefecture PR mascot character Kumamon has gained wide popularity not only in Kumamoto Prefecture, but various collaborative products such as drinks and sweets are on sale. This time collaboration with Harumame "Kamamon's Taihei Yan Mam!"(150 yen tax excluded) has appeared from Ace Cock. I decided to eat while watching Kumamon, which was packaged, because the specialty dish in Kumamoto prefecture based on Champan flavor was suffering conversation.

Kamamon's Taihei Yan Mam! | Product Information | ACE COCK Co., Ltd.
http://www.acecook.co.jp/products/detail.php?jc=4901071277628

KumamonOriginally this is the local character that Kumamoto Prefecture created in line with the opening of the entire Kyushu Shinkansen bullet train. I won the "Yuru Character Grand Prix" in 2011 and now it is becoming a popular character to travel to Kansai and Kanto soon.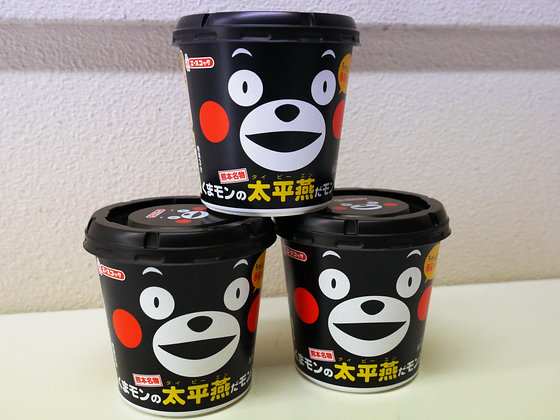 Also a face on the lid.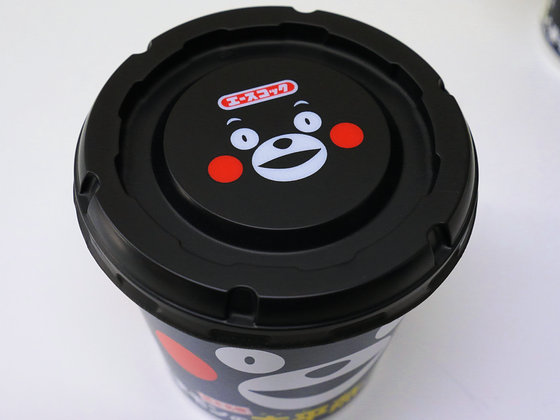 Taihei TsubameIs a regional cuisine of Fuzhou, Fujian, China, but now it has been arranged in Japan and now it is gourmet in Kumamoto Prefecture.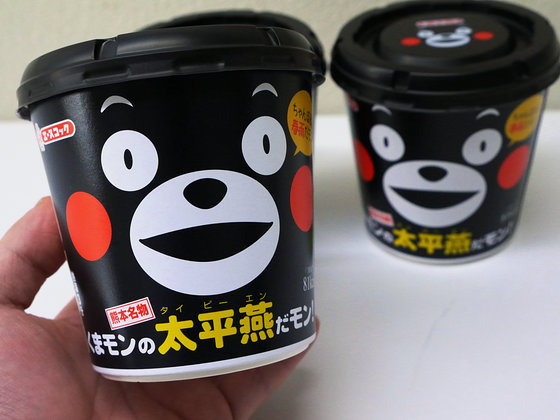 Looking at the raw materials, there seems to be cabbage, shrimp, eggs, onion, shiitake mushrooms etc included in the item.



The energy per meal (23 grams) is 81 kilocalories.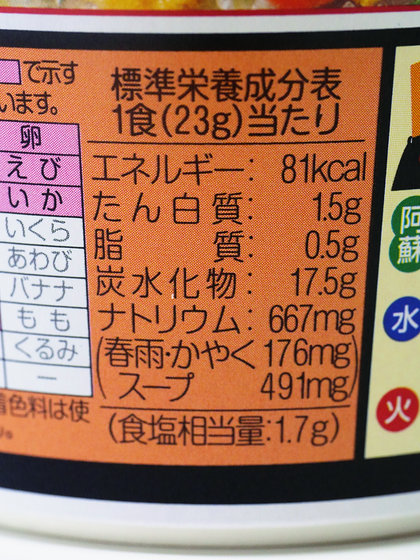 Inside it is quickly included powder soup.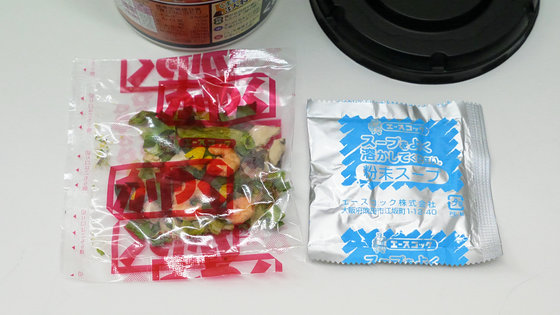 Throw in the ocean ... ...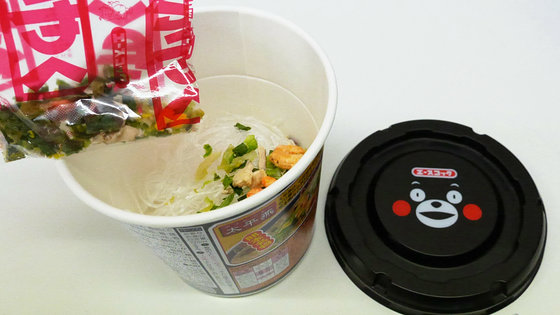 Please put powder soup before putting hot water.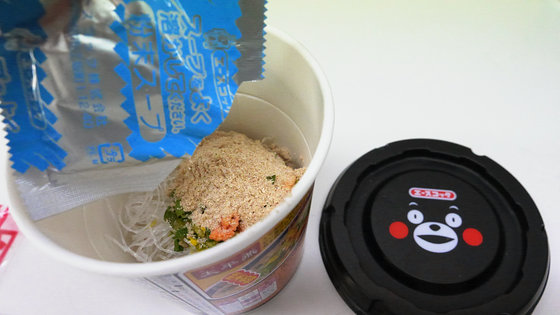 Wait for 3 minutes with hot water. While watching the crescent and Kumamon, while saying 3 minutes.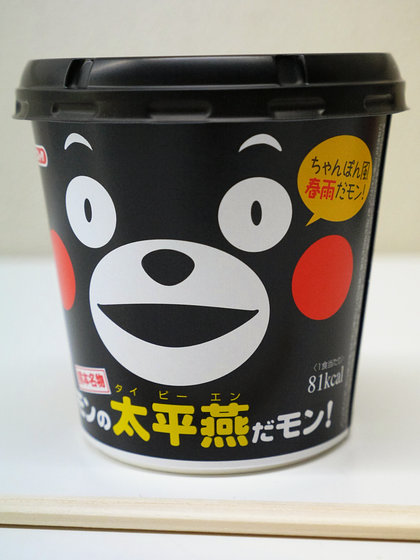 done.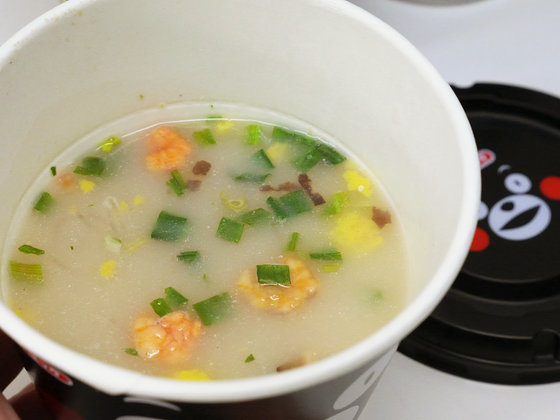 Shrimp, shiitake mushrooms, eggs and other ingredients are chilly.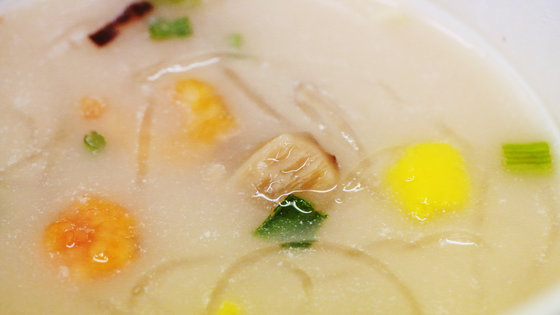 Soup used chicken and pork bone, it is a Champon style with a delicious seafood taste, feeling spices such as pepper often. The spring rain has elasticity enough to bounce back, and there is chewiness. Because the vermicelli is thin, "I thought that the soup would get involved well like a Chumpon noodle?", But the taste was tightly attached firmly. The taste of ingredients is slightly weaker as compared with the taste of soup. It might have been better if it was a little bigger.



Because the soup is easy-going, it is possible to drink without trouble to the end. Since it is the amount that can eat in spring and rainy mouth from 2 to 3 mouths, it is not a main dish but a feeling of soup to the last.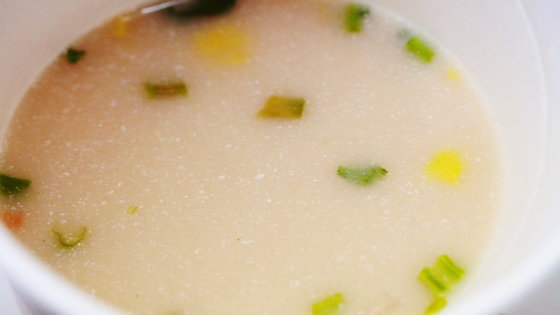 It is good to wash and clean up after you finish eating it and decorate it.