Philips LED lighting system "hue" that can change color and brightness with smartphone interlocking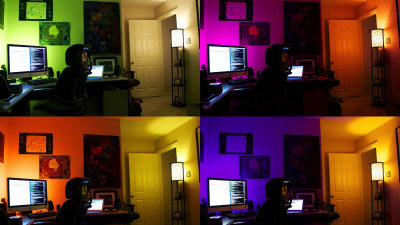 Lighting fixtures that can be operated remotely are not rare, but Phillips has released a lighting that allows you to change the brightness and shiny colors of smartphones instead of remote controllers. It is not just LED lighting, it is also possible to download and add new functions.

Philips hue
https://www.meethue.com/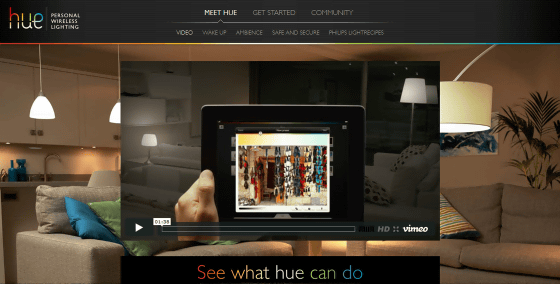 An LED light bulb "Philips hue" announced that can customize the light with application

In living color: Ars reviews the hacker-approved Philips Hue LEDs | Ars Technica
http://arstechnica.com/gadgets/2012/11/in-living-color-ars-reviews-the-hacker-approved-philips-hue-leds/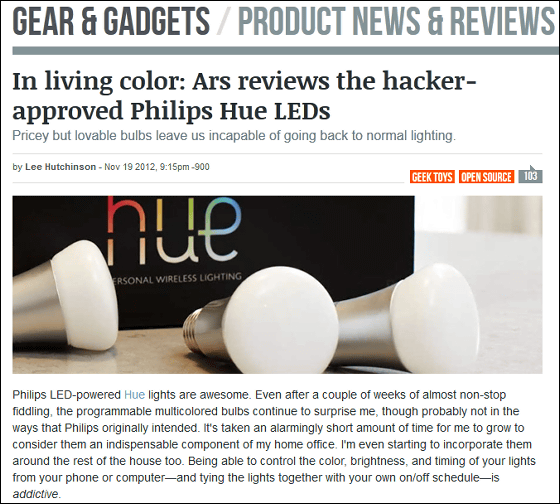 A movie that explains the function of the product below.

Philips hue - October 2012 Advert - YouTube


Hue is "personal wireless lighting" which can be operated with tablet or smartphone.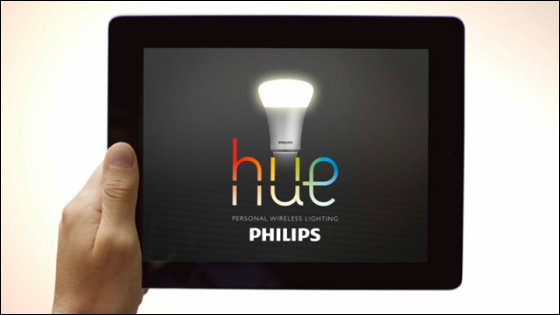 It is also possible to reproduce the color of the photos inside the tablet with lighting by using the color picker as well as turning the power on and off.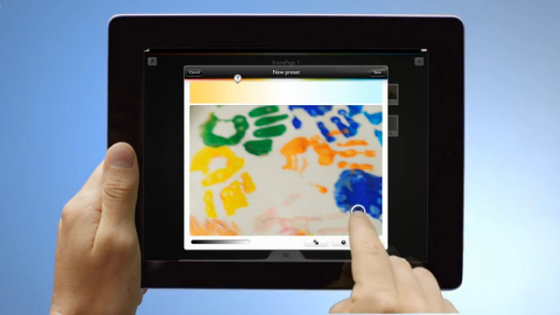 Since the color tone can also be slightly changed, for example in daylight mode when in work mode ... ...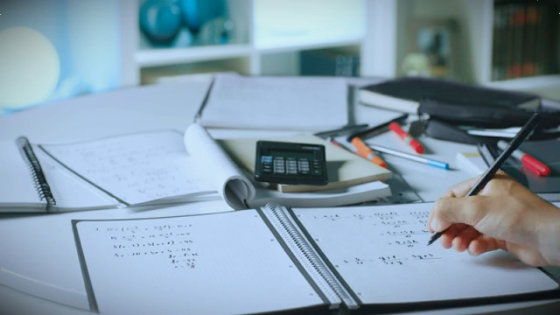 When reading, it will be white daylight.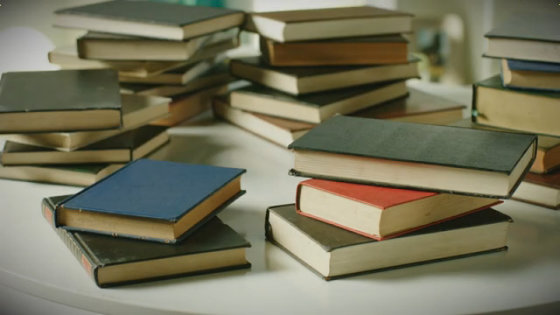 When relaxing it can be used as a light bulb color. It is no longer necessary to take the trouble to consider the color for each use of the room.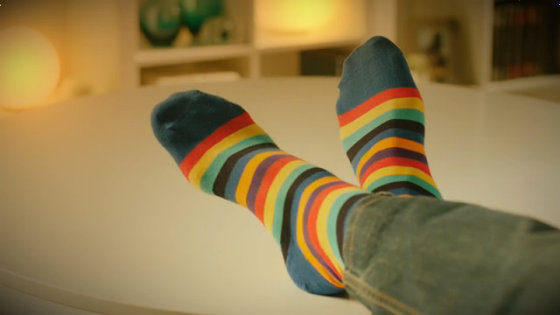 This product is not sold at home electronics mass merchandisers, etc. It is an exclusive sale at the Apple store and the Apple online shop in the USA and Europe. The price is 199 dollars / 199 euro / 179 pounds (about 16,000 yen to 23,000 yen).Ars TechnicaThe starter kit that I bought is Kore.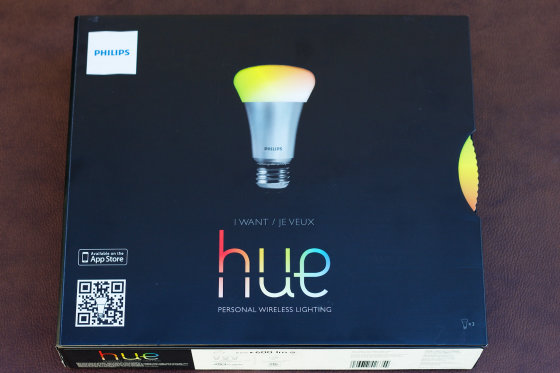 Some hue light bulbs, hue bridge (distributor), bridge power supply, LAN cable, manual etc are included.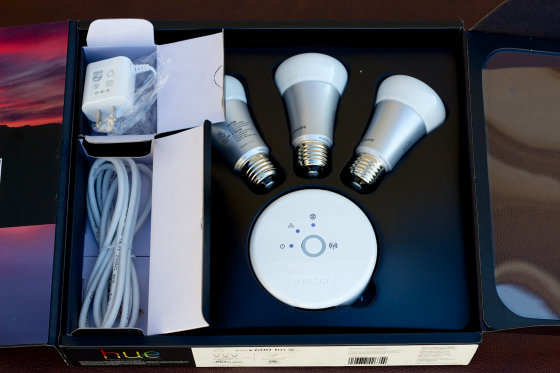 This is a hue bridge.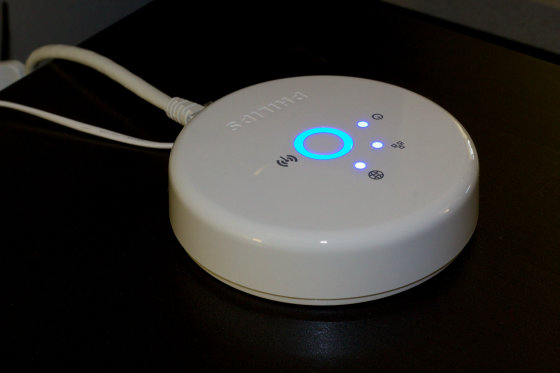 If the bulb is an E26 / E27 cap, you can install it as it is, connect the bridge to the Wi - Fi router and download the special application for hue to your smartphone or tablet so you can use it. The E 26 / E 27 cap is a format not used in Japan.

An example of color looks like this




You can reproduce the color picked up by the color picker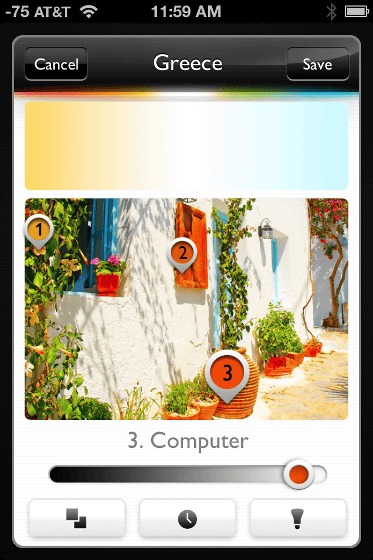 It is also possible to change the brightness for each installed lighting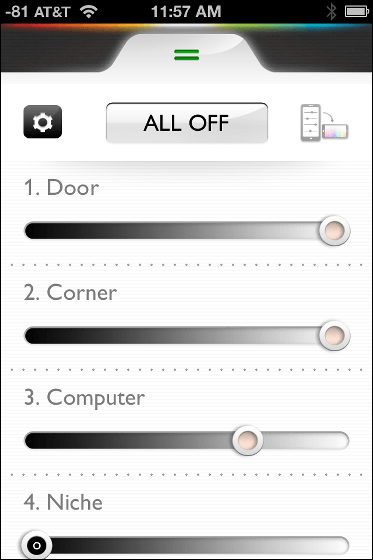 Brightness according to the atmosphere such as "relax mode" "concentrated mode" is included as the default value, and it can be switched easily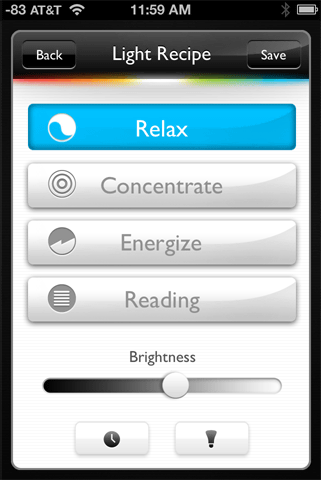 You can download settings for each scene from the Phillips site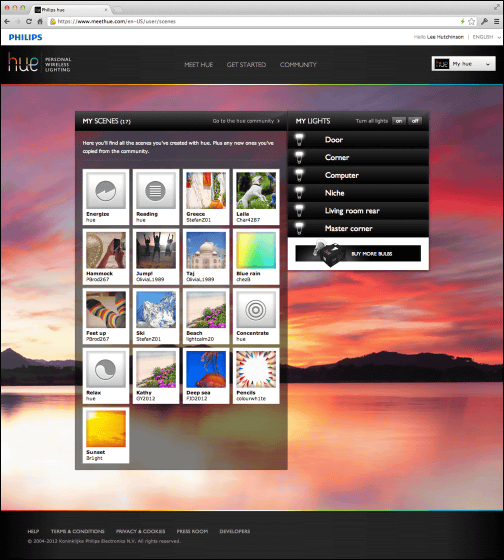 The interesting part of hue is that if you can write a command to send PUT in JavaScript, you can operate without using the official application. This is a site that Ars Technica's Lee Hutchinson actually made, a site that can manipulate the lighting of my room. Mr. Hutchinson had almost no knowledge of the programming language equal to zero, but he seems to be easy to make.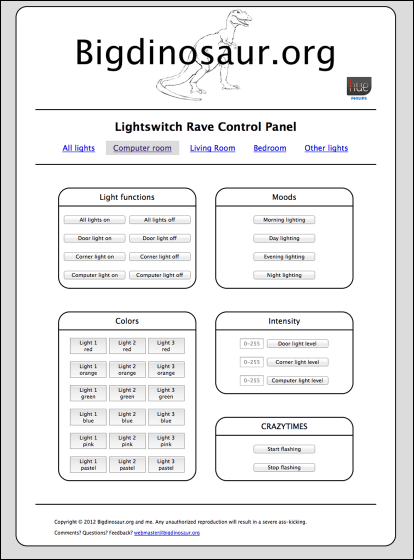 Anyway, being able to cover various brightness and various colors with one light bulb is a big advantage, and Mr. Hutchinson actually used seems to have felt that the lighting so far is unnecessary at all.

· Continued
I tried changing every color with LED bulb "Philips hue" which can express color of over 16 million colors - GIGAZINE