Mr. Kawamoto expresses his intention to make a refund for the mother's life protection reception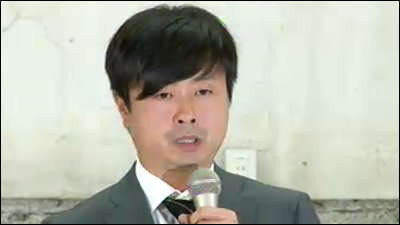 From the end of April it became a topic on the net,Councilor Satsuki Katayama and lawmaker Hiroshi Seki are also investigatingA comedy comedy that is becoming a matterKoichi KawamotoMs. Kawamoto himself did a conversation about Mrs. 's mother' s life protection receipt issue.

In the interview, Mr. Kawamoto talked that he was aware of himself, and expressed his willingness to return the amount that he had received since he became able to assist his mother enough.

Painful news (No ∀ `): Koichi Kawamoto, today (25th) conference - livedoor blog

Next manager chief Kawamoto, 25th interview at the issue of welfare expenses / key news bulletin / daily sports online

Deputy General Manager, Mr. Koichi Kawamoto press conference live broadcast "About receiving mothers' welfare protection" - Nico Nico Live BroadcastingEnded at 12:05
http://live.nicovideo.jp/watch/lv94237335



The contents of the interview was as follows.

The press compiled this place with such a feeling.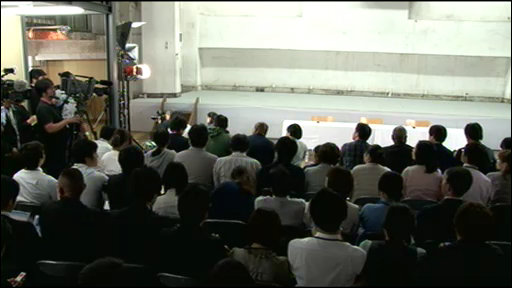 Kawamoto who appeared at the start time of the interview.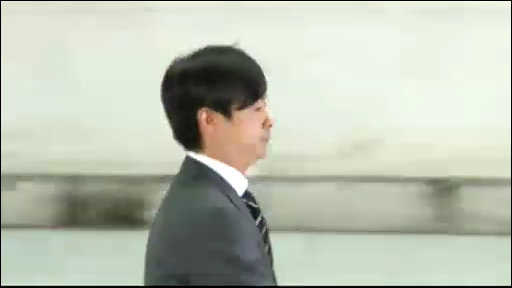 Mr. Isao Takenaka, Senior Managing Director of Yoshimoto Creative Agency, Ltd., Mr. Kawamoto in the center, Mr. Watanabe Morning, Legal Affairs Division on the right Yoshimoto Kogyo Co., Ltd.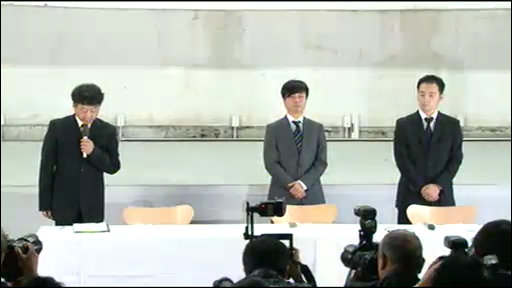 Koichi Kawamoto:
Thank you for gathering today. We have inconveniences very much about the various rioters this time. I am sorry.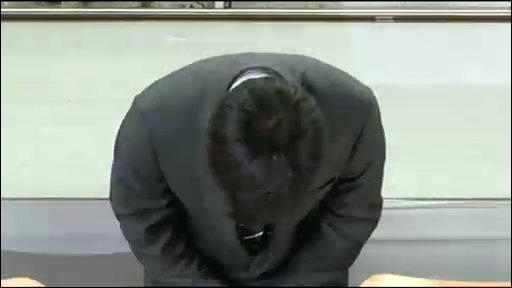 I will explain about my mother. It is about the report on whether the mother received welfare protection, but it is a fact. Although it was a time to receive welfare protection, I had a period when there was no work at all as an entertainer, and my mother worked with super fresh fish, but when I went to a doctor suffering from a disease at that time I took a doctor stop Because of that, the mother decided to receive welfare protection on his own.

There was a story of "Will you look after your mother" from the welfare official of the administration, but the annual income at that time is less than 1 million yen, "Although it is sorry at this stage, I can not look after my troubles I wrote a stroke that I was saying that, I returned the document. I wanted to make more effort and make me get out of life protection quickly, but it did not work, and my mother's life protection began to be accepted from there.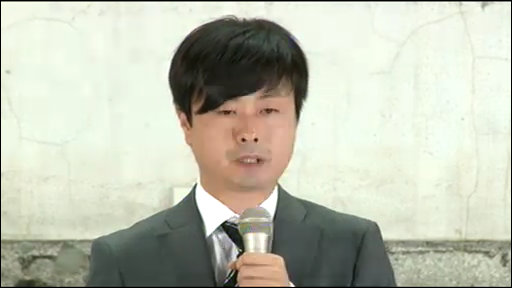 It took quite a while for me to appear in Tokyo and go to TV, the environment changed during that time, I married and I was able to make a family. Even after I went to Tokyo, I also made my own byte and my wife used my part time job to make a living. Several years later, it came to be finally made available to television programs nationwide, and from the welfare office there was a story "Can not help mothers", after making that story a family member "I can do it for you, but I can do as much as I can, but is it okay?" I returned the documents.

A few years passed, and there was a talk about whether the welfare office will increase the amount of assistance, talking with family, presenting the amount that can be sent monthly, talking with welfare and talking about incremental content I decided and returned the documents.

Since I decided on consulting with welfare, I could not imagine whether there was any problem with this, but I am sorry that it might have been a sweet idea from now. My job is income is not stable and I am doing it in the anxiety that it will not go anywhere when my work goes away. In such circumstances, I fall into an arbitrary anxiety about the treatment cost of my mother who is still suffering from illness, about my family, about my relatives, whether everyone will be useless when I become bad, I consulted with the welfare of protection and decided the amount of assistance.

There is recognition that mother thought about idea that she had to look after her mother though she raised herself and her sister alone, but she took care of her mother. Originally because I became indebted to Okayama 's welfare people for helping me to do what I am supposed to do, I would like to return the money for that amount properly. I would like to continue to think about returning money and contributing to Okayama in various ways. I hope to discuss with the people of the administration and be useful for various things as soon as possible.

The matter of this time was made to think deeply. I did not make my mother feel bad if I was firm, and I am very sorry for everyone who is burdened with taxes. There are a lot of people who work incredibly income with a small income, and even some of the self-employed people are taking care of their parents like a matter of course. I am merciful that I was sweet just because my job is unstable. Again, I would like to apologize to such people. I look forward to working with you.

The following is a question and answer. From Takenaka, senior managing director, I got a forehead saying "I would like to withhold questions about amounts and privacy."

Q:
It is time confirmation. How long have you first received welfare protection?

Kawamoto:
I think that it is 14 to 15 years ago because I think that it has been about 2 or 3 years since I became an entertainer.

Q:
When did you first reply that you can "assist"?

Kawamoto:
I recognize that the first time was five or six years ago.

Q:
What increased?

Kawamoto:
It is from this year.

Q:
When is this year?

Kawamoto:
This is January

Q:
What is going on now?

Kawamoto:
Currently I do not receive welfare protection.

Q:
Since when is it?

Kawamoto:
This is not something I did, but there was a story that if my mother could not bother him any further trouble, I would like to stop life protection.

Q:
when?

Kawamoto:
I think that it was around March or April.

Q:
Do you think that receiving the livelihood protection so far was correct?

Kawamoto:
Yes

Q:
Was not it right from the middle?

Kawamoto:
I thought it was correct all the time, but after consulting with the welfare person, I decided to ignore everything and sent aid every month without consulting with the welfare person, and I wonder if this is the minimum possible amount Is it? Because I was convinced with the consent that it was agreed, I did not notice there was a problem. There were various indications, I thought that I am reassured by myself again.

Q:
I believe it was correct that I was receiving welfare protection, but I think that it is not unfair receipt.

Kawamoto:
Yes

Q:
Will it be returned for the correct part?

Kawamoto:
I was consulting with people in the office that it was right or that I had no income for my annual income to support my family until that time so I had no choice but to undergo life protection. Despite having a lot of income on television, I had a sweetness of my own recognition against the fact that I was receiving welfare protection at that time, so I would like to return all of the welfare protection from that area I am thinking

Q:
Since when is it?

Kawamoto:
I think that it will be minutes from five to six years ago

YOSHIMOTO KOGYO CO., LTD. Watanabe Hiroshi Legal General Manager:
I am coordinating with the administration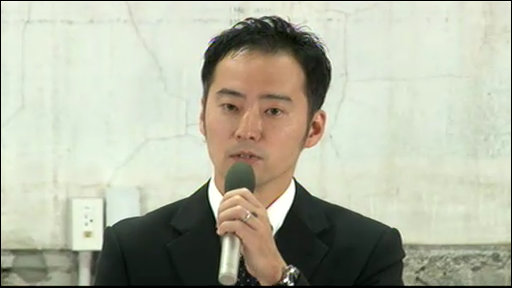 Q:
While I go out to work on TV every day, my mother is receiving welfare protection. How did you feel?

Kawamoto:
To be honest, I am embarrassed and feel embarrassed. To be honest, I did not want anyone to know my mother's life protection, and since I thought that it was my job to behave cheerfully so that the public would not understand it, so I started early I was working with a feeling that I would not let him go out

Q:
When it was increased, was not that enough to take care of that at that time?

Kawamoto:
I think that my recognition was sweet.
I met a lot of indications that it was seen at that time, but this is not just one person alone, there is no guarantee of work next year, but it is my own thing but in the meantime I suffer from a disease that I have to rest for a long time Or do it yourself. Since there is no entertainer insurance, there is a place that it became a panic.

Miyaneya:
I have been supporting from 5 to 6 years ago and increased this year. Among them, did you not think about terminating until March or April offering a censor?

Kawamoto:
We have been discussing about half a year ago. I think that you can understand that people are receiving welfare protection, but when there are families suffering from a major illness suddenly a huge amount of money is required, so even in the one who regularly stores money I have to do, I have my own life, and for the welfare people, my feelings were sweet. I had talks since half a year ago.

Q:
Is the mother's life only welfare protection and aid? Did you give your pocket money every month?

Kawamoto:
Basically there is not. Okayama and Tokyo in my parents' house were away, and when my work became busy and there was no job I also had a timing when I could call, but recording often ended at midnight, so it's quite easy I could not even talk, it may have invited this case. If I can care for my mother more.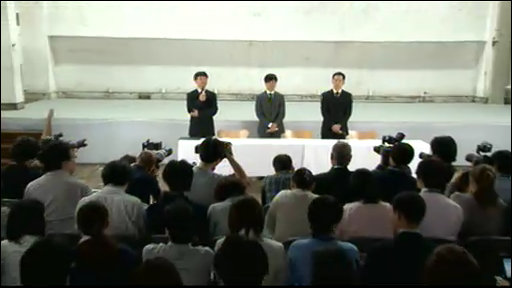 Newsletter:
Mr. Watanabe is also a lawyer, so I would like to ask the legal point. Interpreted as talking about "There was no illegal point" at the press conference, basically speaking with all the welfare offices, adjusting how much you can pay, including Mr. Kawamoto's income side, living It is said that we received protection, we are not handing money, but do you make a false declaration, or are there no actual mothers having assets?

Watanabe:
We recognize that it is not such an activity that receives welfare protection with such false declaration which is said to be so-called illegal receipt. I recognize that there is no problem. Kawamoto himself's intention also has this time, and this story is made in a moral sense in this time.

Newsletter:
Although it was a story that it is sorry to those who are struggling and nourishing, contents that can force a person who is forced to receive welfare protection to withdraw. Confirmation that there is a qualification for receiving but wish to return it to welfare voluntarily and how things are really not gotten by people who are really distressed.

Kawamoto:
This is my feelings. This is the feeling that people of the welfare that I had to do are variously helped, and I will return that part properly.

AERA:
It is said that recognition was sweet, but is it okay to understand that this amount was small?

Kawamoto:
Rather than talks such as being less, my own perceptions were sweet as to the indication of how morally I am receiving livelihood protection despite many incomes

AERA:
In the past it was not morally problematic

Kawamoto:
I did not feel it (unknown since the live broadcast temporarily flew away)

J-CAST:
It is said that relatives other than mothers are receiving welfare protection, and it is said that obligations for support are incurred within 3 parents, how many were there? How long have you been receiving, how long have you been receiving it? Did not you support? Is there no problem?

Watanabe:
Although I am very sorry, I am worrying about it, but it is a very personal story that the situation of living at a relative and who is not receiving protection are very personal stories, so please do not give me an answer here I would like you to understand that it is wanted.

Daily Sports:
There was coverage for this month, about a month, but during that time, please tell me if you interact with my mother or actually go back to Okayama.

Kawamoto:
Until today's meeting, I was working and I could not return to my parents house in Okayama, but today I was told that I was "talking tightly" as a phone with my mother.

Informative newspaper:
According to this case, the Diet members are discussing issues and discussions, but what do you think of it?

Kawamoto:
From my point of view I can not say anything.

Informative newspaper:
In response to that, it is from the Diet members that we would like you to explain with Mr. Kawamoto's words. It took me a while before the interview, but how did it go?

Watanabe:
Is not it time since we met with lawmakers? I was talking with the member of the legislator, but I was sorry if I pointed out that it took us a while to examine the story I received or listen to various people even here That place. I would like to talk to you seriously from now.

NOTTV:
If Mr. Kawamoto was a general salaried worker rather than an entertainer, how do you think this situation was thinking?

Kawamoto:
One of the reasons why mothers had to receive welfare protection at the first time was that there was a situation that the annual income was less than 1 million yen for many years, but I think that it will not happen in salaried workers I will. If there is a stable income, if I had such a thing, I think that correspondence was able to be done at that time, but when it gets higher income it stops living protection immediately and takes care of it immediately It means that I did not know whether or not I was aware of it. I realized that I am still inexperienced as a moral person.

Nico Nico Douga:
I think that Mr. Kawamoto changed the twitter profile field after weekly magazine and parliamentarian members discovered this case but what was the intention?

Kawamoto:
Although I was a parent with a child, I had a lot of stress and I wrote something rude to my twitter profile.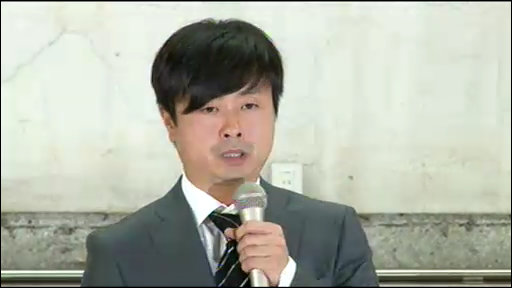 (※ After this time Mr. Kawamoto's conference)

Fuji Television Network, Inc:
Although it was that there was a time when Mr. Kawamoto's annual salary is cut down to 1 million yen, is there anything like a young artist who is also receiving relief from his / her relatives in the same way?

Watanabe:
I do not know if it is accepting or not, but the company is considering making allowances. If you do get it, let me have your chest tight.

Fuji:
Is there no problem to hire at annual salary of 1 million yen?

Takenaka:
Since we are doing it on a commission system we are planning to do it together if we encounter problems like this time.

TV Asahi:
Although it may be reasonable for my mother to receive welfare protection while listening to the previous story, it is not good to continue welfare protection while earning high income. Also, as you watched numbers with lawyers and the president, did you feel that it was bad since about a year.

Watanabe:
Even with high income, there are various circumstances, because it is an individual's story, I can not say how bad it is since many years. There may be times when other people see objectively, but there is no such thing from here.

TV Asahi:
I would like to hear from management, but has exceeded 10 million?

Watanabe:
I can not answer

TV Asahi:
Would it be said that it was okay that everyday life protection was okay? Even if you earn high income it is said to be a sick debt so it will be established if you can not pay it to my mother, so I think that if you have 10 million yen it will be a standard you can take care of.

Watanabe:
I can not answer about the amount

Yomiuri Newspaper:
I think that there is a part where Kimoto himself 's memory is ambiguous, but how many years and months did Mom of Kawamoto receive living reception from what month and which began receiving support?

Watanabe:
Actually, we have confirmed with the welfare office, but because there is information on the administration, there are no clear figures. So it will be in the memory range. It was in April of this year that I finally canceled receiving welfare protection.

Fuji Television Network, Inc:
It was a story to return money earlier, but when is it? How much is it?

Watanabe:
This time we also consult with the administration while consulting with the person himself. Clearly when and what form is not clearly decided. It may be felt ambiguous but please pardon me.

Fuji Television Network, Inc:
Roughly?

Watanabe:
I'd like to avoid talking about the amount

Fuji Television Network, Inc:
When is it? When to return?

Watanabe:
As soon as the principal is ready, even soon. Since he is an entertainer, he is acting in the hometown, and there are things that can be done not limited to money, so I'm thinking about moving with my company. I will inform you later, but today is not decided yet.

Mainichi Newspaper:
Is Kawamoto 's mother abandoning the reception of livelihood protection in part because of the report being received and what is the future activity of Kawamoto?

Watanabe:
There is no doubt that there is reporting at the time of discontinuation. I thought that it would be better to stop this because my mother was suffering very much, I consulted with Kawamoto himself and decided it. Since future activities are returning by activities in the countryside or a company that delivers laughter, trying to deliver laughter by making laughter by once launching the camera as it turns and standing on the stage. I want you to support me by all means.

Daily Sports:
There was a crime that it was three times that we talked with the municipality of welfare since the beginning of receiving, but we have not confirmed that kind of thing every year, only that three times?

Watanabe:
In principle every year, in our perceptions it may have been basically three times, two more times or three times in the future, but if it is answered it is said that we will bother the welfare office, so it is about this. We recognize that there are not many such numbers. It was bad that we were not able to recognize it.

Takenaka:
Of course I will definitely do the schedule and deliver laughter after today. We will keep it under the mission of delivering laughter across Japan. thank you for helping me. Excuse me.

As soon as we started talking about this subject, Honda had appointed Mr. Kawamoto as our stepwagon campaign, but we deal with immediate deletion of images. In response to the interview "I contacted Yoshimoto Kogyo, but there was no explanation," I answered.

【2ch】 New Speed ​​Quality: Honda "Yoshimoto and Kamoto are concerned about welfare, there is no explanation as to how serious it is"
in Note, Posted by logc_nt