Japanese version of Firefox 5 has appeared, and it can be downloaded from official website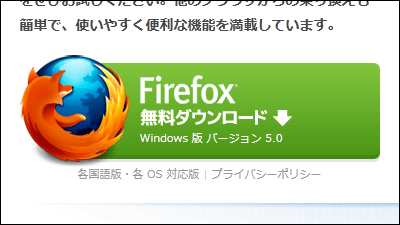 The latest version of Firefox, "Firefox 5" is now available for download from the official website below.

Next-generation browser Firefox - Fast, secure, customizable free browser
http://mozilla.jp/firefox/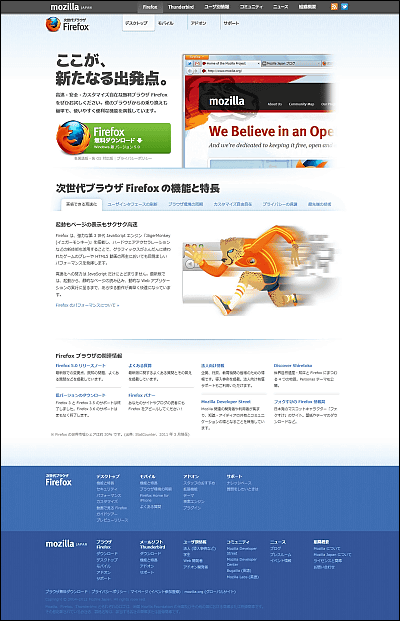 Next-generation browser Firefox - National language version download
http://mozilla.jp/firefox/download/all/

Actually updated from Firefox 4 to 5.

Click on the executable file downloaded from the above site to launch the installer




Click "Next"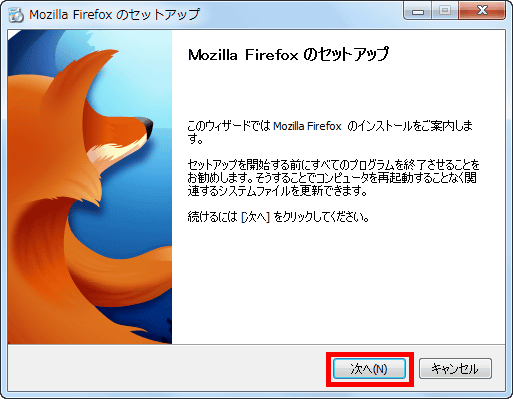 Click "Next"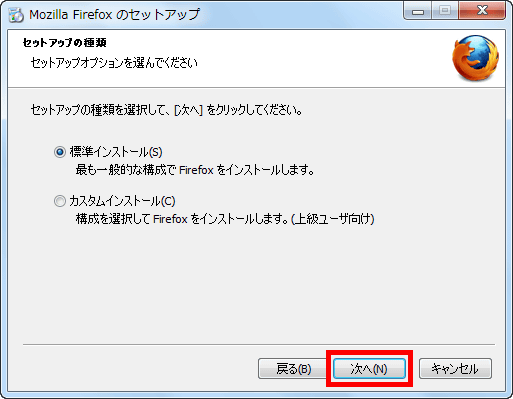 Click "Update"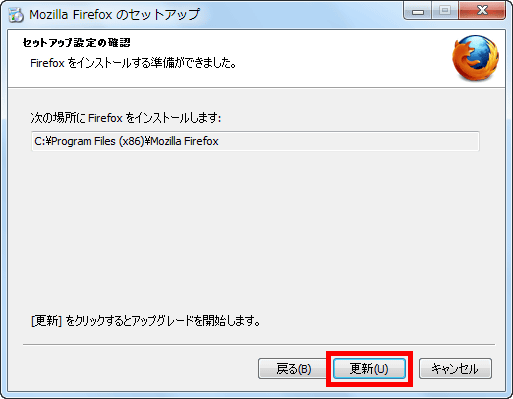 Click "Done"



We were able to update successfully, safely.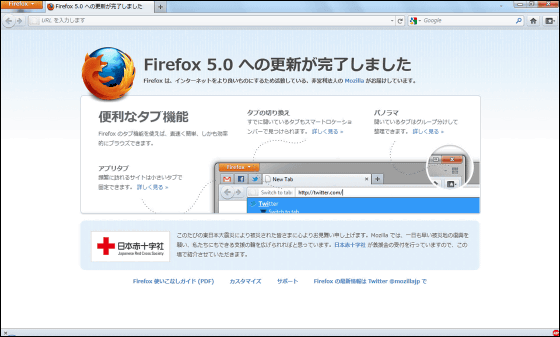 Addons that are not yet compatible with Firefox 5 can be handled in the following way.

How to make addons not working on Firefox 4 work - GIGAZINE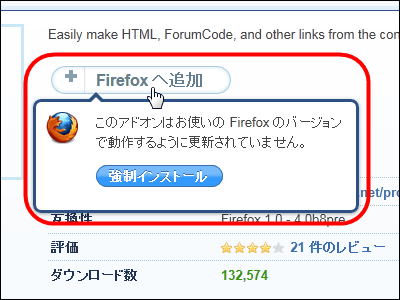 The changes are as follows.

· CSS animation is supported.

· Do Not Track Move to the place where header setting is easy to find

· Adjust HTTP idle connection method to improve performance

· Enhanced Canvas, JavaScript, memory, networking performance

· Reinforcement of web standards such as HTML5, XHR, MathML, SMIL, Canvas

· Strengthen spell check accuracy in some languages

· Strengthen integration with Linux desktop environment

· WebGL content can no longer read cross domain texture.

- The timer interval of setTimeout and setInterval set in the background tab has been fixed to 1000 ms for performance improvement.

· Fixed some stability issues

· Fixed some security issues

The following page has "list of changes for Web developers", which is quite helpful.

Firefox 5 for developers - MDC Docs
https://developer.mozilla.org/ja/Firefox_5_for_developers

2011/06/22 0:37 Add-on
Incidentally,Firefox roadmapAccording to December 2011 Firefox will be upgraded to version 7, according to.

2011/06/22 0:53
For the update cycle, the FAQ is posted on the following page.

Next Generation Browser Firefox - Frequently Asked Questions About Fast Release Cycle

How long is the new version released?

It will be released every 6 weeks. However, Firefox 5 through Firefox 6 are exceptionally 8 weeks apart.

Also, as long as the release cycle is so early, addon's correspondence is concerned, but basically if it corresponds to "Firefox 5" it seems that it will start working without problems from there, It seems that contact will come.


I'm worried about the add-on's response ...

Until now, it was necessary to wait for authors (general users and companies) of individual addons to complete correspondence for the new version of Firefox. Firefox 5 and later, add-ons that were compatible with older versions are basically treated as being compatible with the new version.

Even so, some changes may occur due to changes in the new version. About them we will contact the author 6 weeks before the release of the beta (Firefox 5 sent a notification email when we released the beta along with the transition to the new release cycle). For details, please see modest article on compatibility.

Regarding add-ons that are not posted on the Mozilla site (those that are distributed on general corporate or individual sites, or that are added by other software installed on the personal computer), usually, The correspondence is not done automatically.