Ending Animation Dance Sequence of "Pretty Cure All Stars DX2" shown in 3D at TAF2010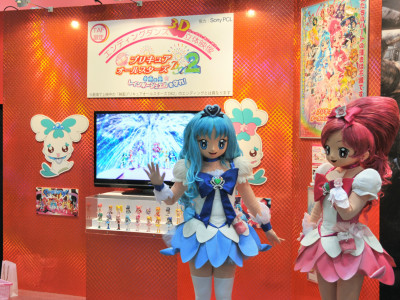 The movie Pretty Cure All Stars DX2: Light of Hope: Protect the Rainbow Jewel! starring the Pretty Cure all stars from past seven TV series came out on March 20, 2010.

Since the 6th TV series Fresh Pretty Cure! of last year, the ending animation of Pretty Cure adopted motion capture computer animation to make the heroines dance to the song. The movie has the same kind of ending dance, as well as the ongoing TV series HeartCatch PreCure!. A special 3D version of this ending animation of the movie was shown at TAF2010.

Read on for details and pics.
Pretty Cure featured at Toei Animation's booth.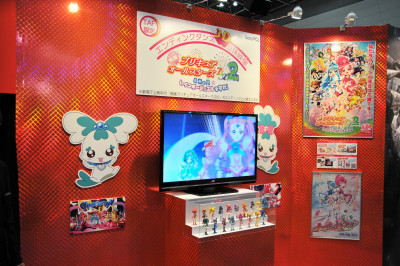 The dance was shown in 3D.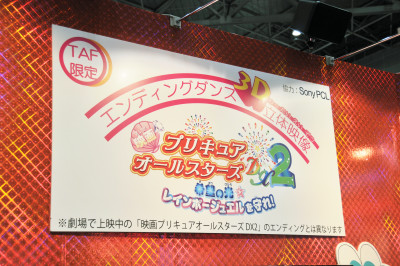 It's a simple stereoscopy, so you'll need 3D glasses to see it right.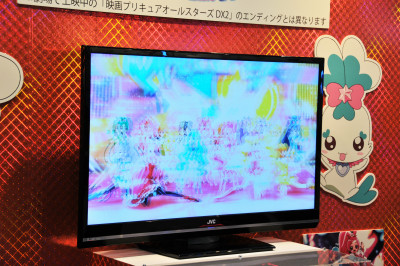 This is how the picture above must look like, except in 3D.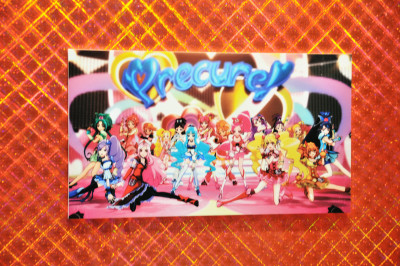 3D glasses.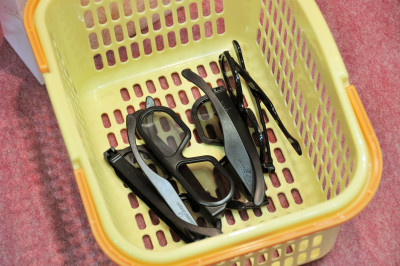 So this image...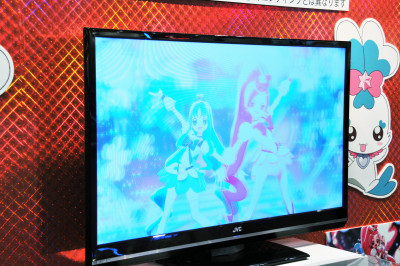 shall look like this (but in 3D!)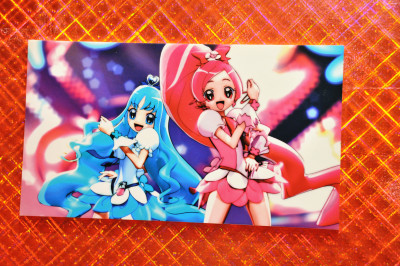 Cure Passion's solo dance.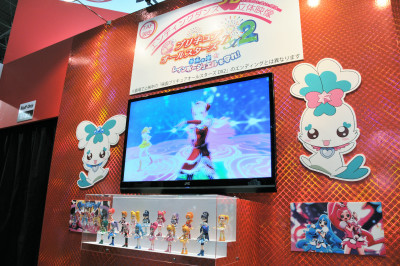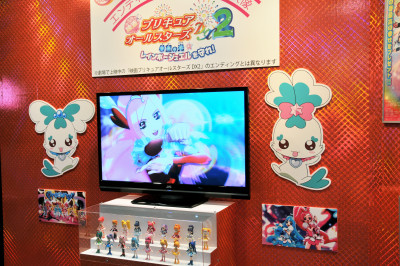 Heroines of Futari wa Pretty Cure.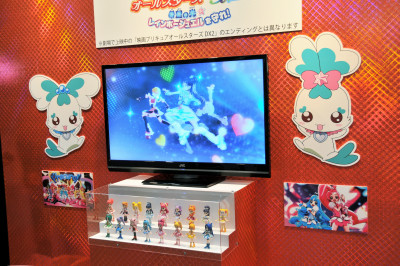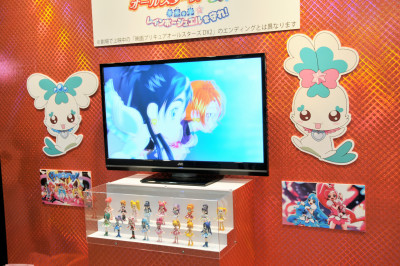 It's hard to tell what's what from these pictures, but they look awesome with the glasses.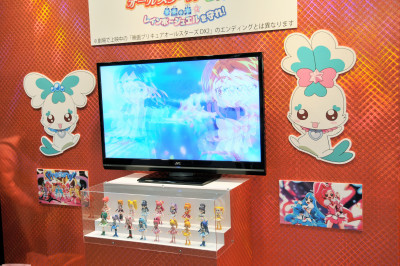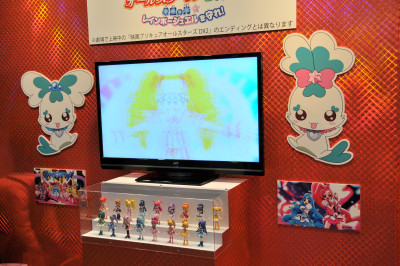 Figurines of Pretty Cure all stars were on display, 17 in all.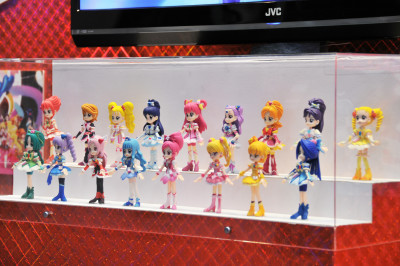 Poster of HeartCatch Pretty Cure!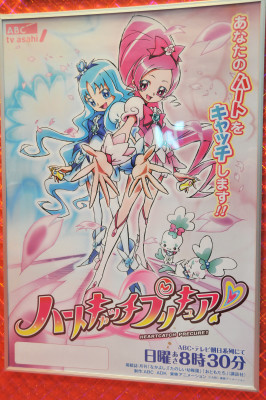 The movie's poster autographed by all 17 Pretty Cure voice actresses is up to bid in a charity auction.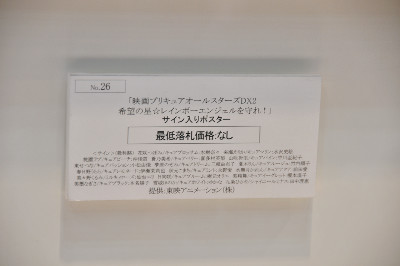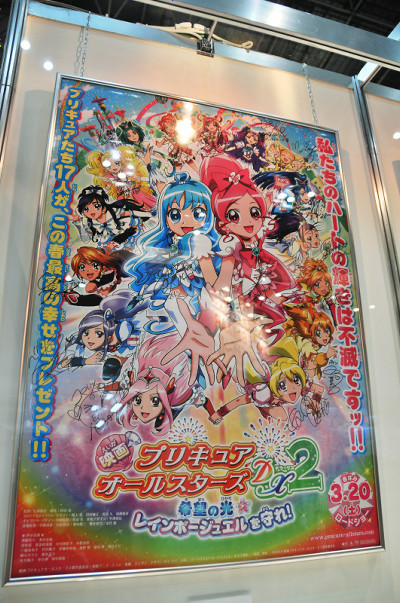 Cure Marine and Cure Blossom from ongoing HeartCatch Pretty Cure! autographed by Fumie Mizusawa and Nana Mizuki respectively.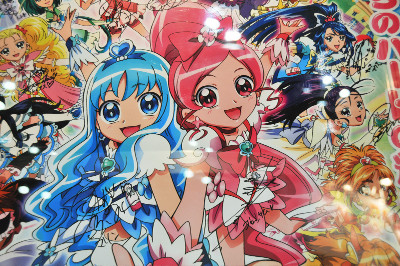 Cure Marine and Cure Blossom were welcoming visitors at the booth.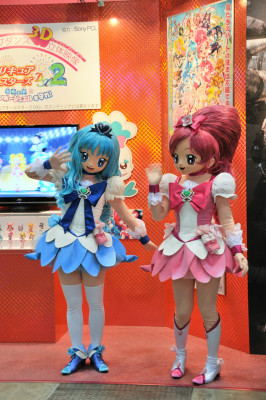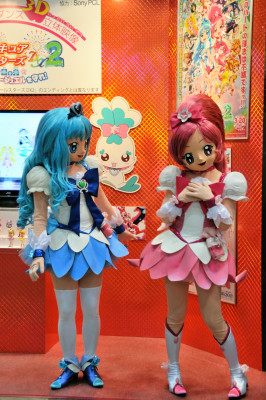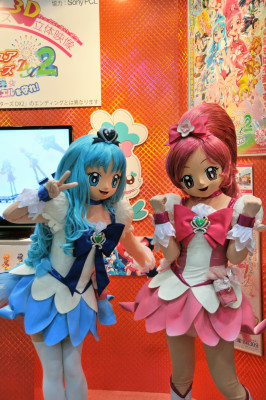 Somewhere between kigurumi and cosplay. Apparently, these things are called animegao.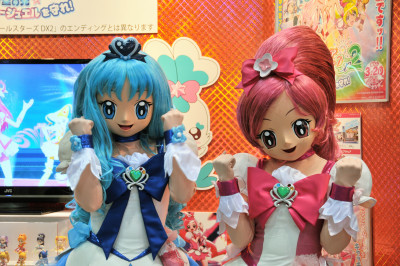 You can take pictures with them on public days.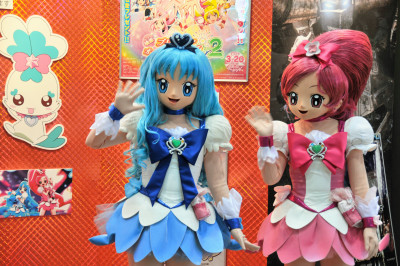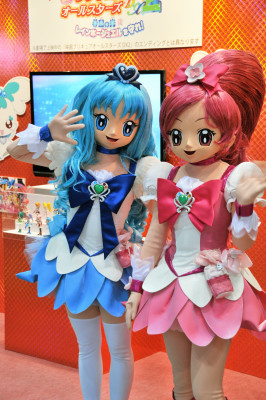 Hope we can see a whole Pretty Cure movie in 3D someday soon.