AOU2009: "MUSIC GUNGUN!" - the unique blend of music game and gun shooting.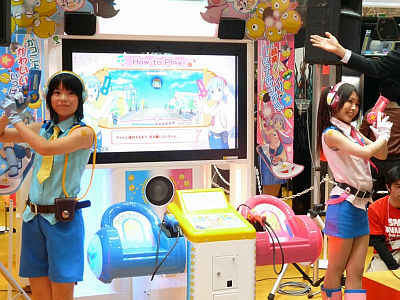 Music video games and gun shooting games are popular genres in arcade but seems that both players won't overlap with each other. What happen if they combine? The TAITO's "MUSIC GUNGUN!" will be a good experiment to see.

The combination is totally unique and never existed before, so you might feel it inexplicable. But a glance to these videos will tell you the idea.

Read on for detail.

The tapestry above the booth.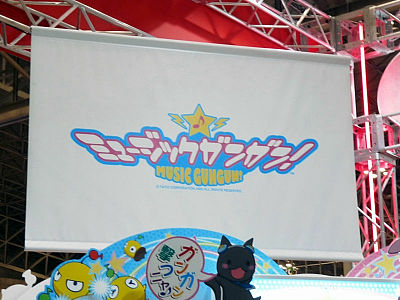 The cabinet is like this. Two players can play the game simultaneously.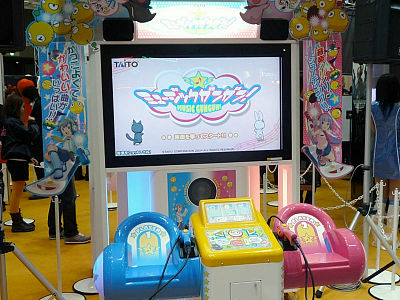 Characters promoting the game.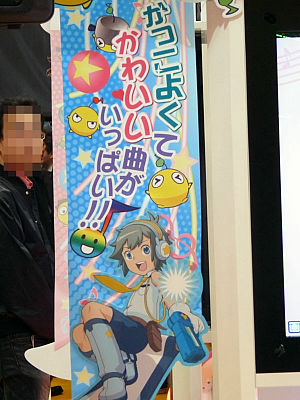 Description board saying "Combination of elation of the music game and exhilaration of the shooting game"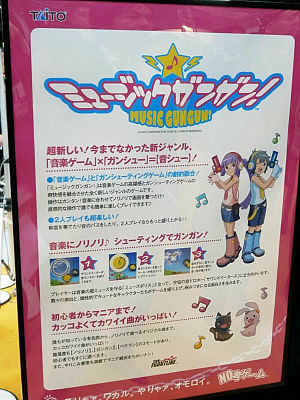 A trailer.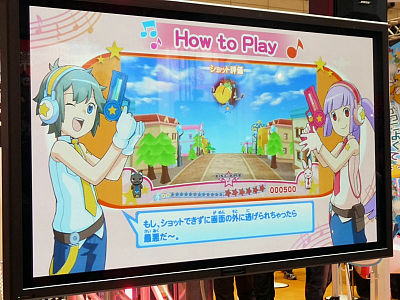 Trailer describes stories and how to play. Player is a "Muse police" protecting Muse, the planet of music, from "Sound Eaters", the sound robber gang.


"Yume wo kanaete Doraemon(Grant my wishes, Doraemon)" playable demo for beginners. Shoot down the sound monster to the music.


Another playable demo for beginners. "A Russsian Dance"


"Genesis of Aquarion" for veterans. Quite difficult.


Game Clear!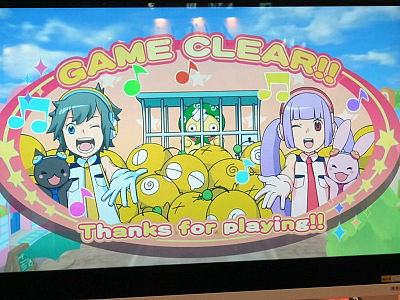 Related Post:
AOU 2009 Amusement Exposition begins: Table of all related articles. - GIGAZINE